Is Your Nonprofit Organization Ready for #GivingTuesday?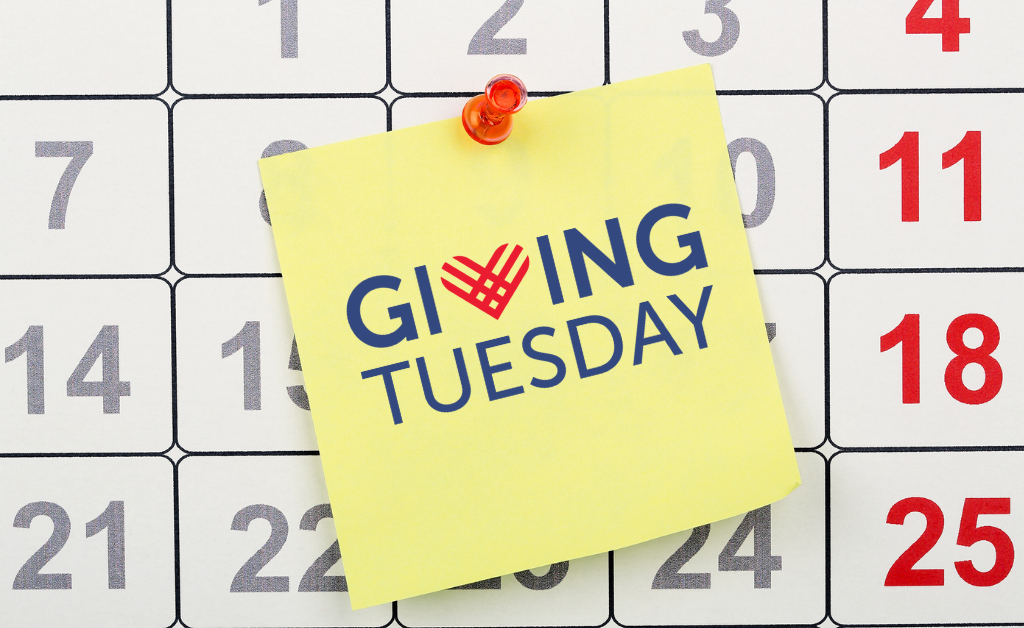 #GivingTuesday is a global movement that impacts local communities by transforming the way people think about giving and how they participate in the giving season. Their mission is to inspire collective action towards improving local communities through generosity. They stress the importance of each act of kindness—no matter how small. The ultimate goal of this movement is to bring people together to create a more generous world.
#GivingTuesday occurs on the Tuesday after Thanksgiving in the United States. It was created in 2012 at New York's 92nd Street Y and incubated in its Belfer Center for Innovation & Social Impact as a day to do good. GivingTuesday celebrates its 10th year in 2022 and has grown to movements in 80 countries and hundreds of communities worldwide.
How Participating in the Movement Can Benefit My Organization
Nonprofits raise more during year-end when they participate in #GivingTuesday—the average donation is $105. Giving on GivingTuesday in 2021 grew 9% over 2020's record-breaking levels.
#GivingTuesday is Not Just About Monetary Donations
#GivingTuesday celebrates every giver, no matter their donation. The movement is not about one's ability to donate—it's about taking action. Many donors participate in more than one way. For example, 37% of participants donate in non-monetary ways such as food and clothing drives or volunteer work.
Having trouble thinking of ways people can give back to the community? See #GivingTuesday's Case Studies. They share success stories from nonprofit organizations that can spark inspiration within your own organization.
4 Characteristics of an Effective #GivingTuesday Campaign
Some campaigns are more effective than others, but why? Well, it's simple. Those campaigns possess these qualities:
Inspired leader – Leaders who are passionate and authentic will inspire your donors.

Authenticity – Your brand, message, and approach should be authentic as well as resonate with potential donors.

Collaboration – Partnering with local businesses, funders and fellow organizations can amplify your campaign.

Search for local movements here.

Clear goal – You should have a goal that reflects your organization's priorities and is big enough that people notice and are inspired to get involved.
Here are some ideas:
Steps to Get Started on Your #GivingTuesday Campaign

#GivingTuesday is a mere few months away. By now your organization should have:
Registered for #GivingTuesday (GT) at www.givingtuesday.org
Downloaded the case studies and toolkits relevant to your organization
Set clear goals
Organized a staff meeting to select team members to work on the campaign
Reached out to local businesses, funders, and potential partners for funding and idea exploration
Researched local movements to get involved in
Talked to donors about providing a match or challenge grant to build extra excitement
If you're behind in your campaign steps, no worries! There's still time to get caught up.
This month, your organization should be working on the following:
Confirm your campaign plan and goals that reflect your organization's priorities
Map out a timeline and share with key team members
Confirm assets and graphics you'll need for the campaign
Start mapping out your content calendar
Think about your evaluation strategy
Our next blog post will further explain the steps needed to continue preparing for your campaign.
Additional #GivingTuesday Resources
Getting Ready for GivingTuesday workbook

: gives you step-by-step instructions on building a #GivingTuesday campaign. It's a great tool for cementing thoughts on paper with plenty of room for notes and ideas. The workbook is backed by previous #GivingTuesday leaders. The workbook aids the organizations on campaign building, recruiting a team, and timeline creation.

GivingTuesday Learning Lab: a Facebook group for nonprofit organizations to ask questions and share ideas with other organizations. I'm the "resident branding expert" in this group, so bring me your questions on branding.

Are You Ready to Join the #GivingTuesday Movement?
Mark your calendars: #GivingTuesday falls on the first Tuesday after Thanksgiving and your nonprofit has the opportunity to join thousands of other organizations to spread generosity that positively impacts others. Sharing your story will inspire change, and may start a wave of generosity that lasts longer than just one day.
Stay tuned for the rest of our #GivingTuesday blog series that will lead you through branding and marketing your campaign, along with monthly to-dos to keep you on track.
Read all the Posts in My GivingTuesday Series:
How to Use Branding to Personalize Your #GivingTuesday Campaign
Tips for Using Social Media in Your #GivingTuesday Campaign
Last-Minute Communications Tips for #GivingTuesday
Tips for Meaningful #GivingTuesday Follow-Up
---
Want more branding and marketing tips and resources for your nonprofit, association, or other mission-focused organization? Join my monthly email list—plus get my free Nonprofit Branding Checklist.