All Stars Project of Chicago
All Stars Project of Chicago works in Chicago neighborhoods that have been hit the hardest by violence, bringing youth programming such as neighborhood talent shows as well as opportunities for young people to partner with business leaders and learn to perform as professionals.
Nonprofit Education Conference
The 6th Annual Afterschool Development Conference brought together over 100 education, afterschool and nonprofit leaders and practitioners working to build and expand the field of afterschool in Chicago.
We were inspired by the energy of young people involved in afterschool programs and used bold color, typography and outlined images to create the event branding and logo, one sheet, programs, event signage and PowerPoint template.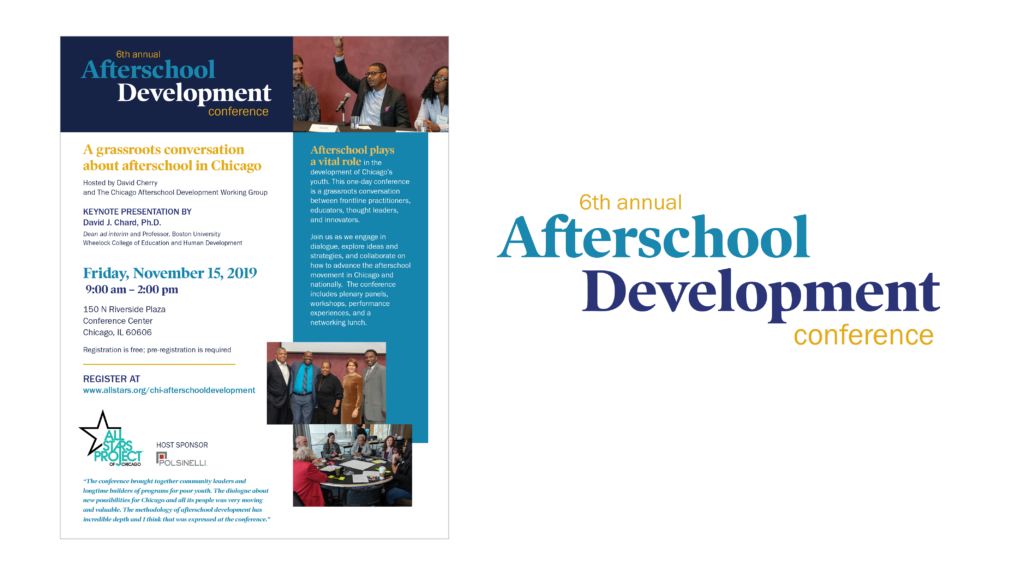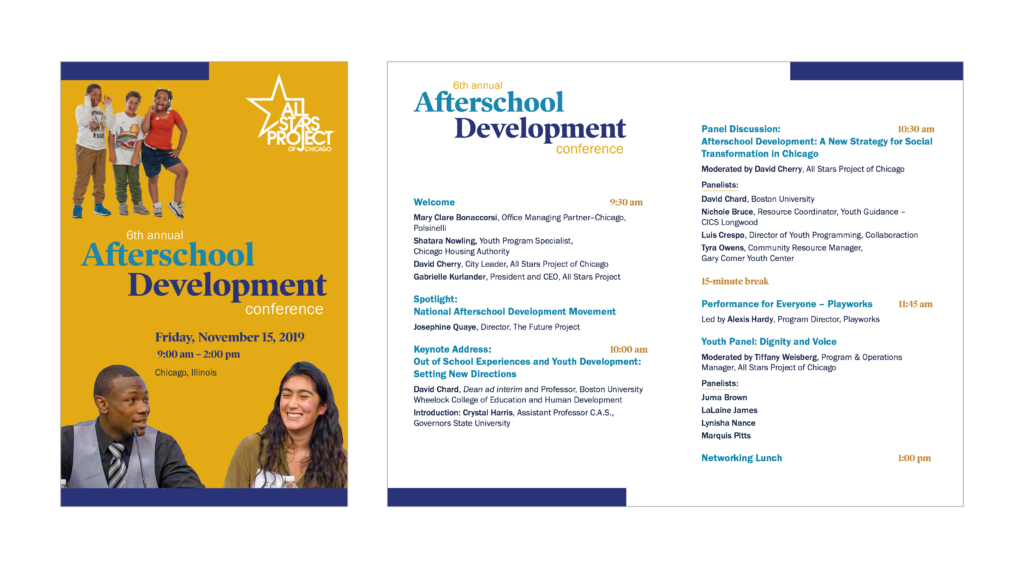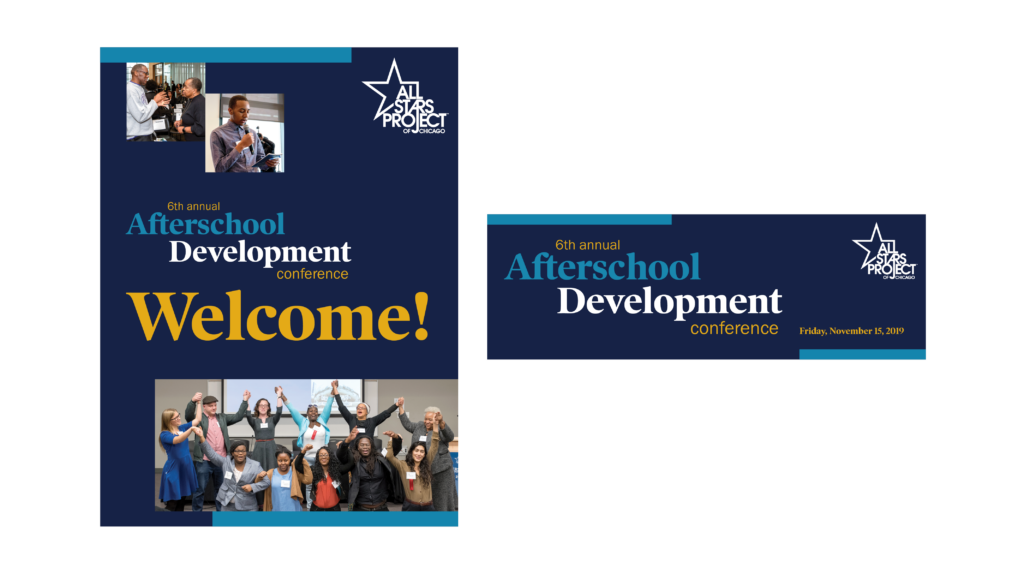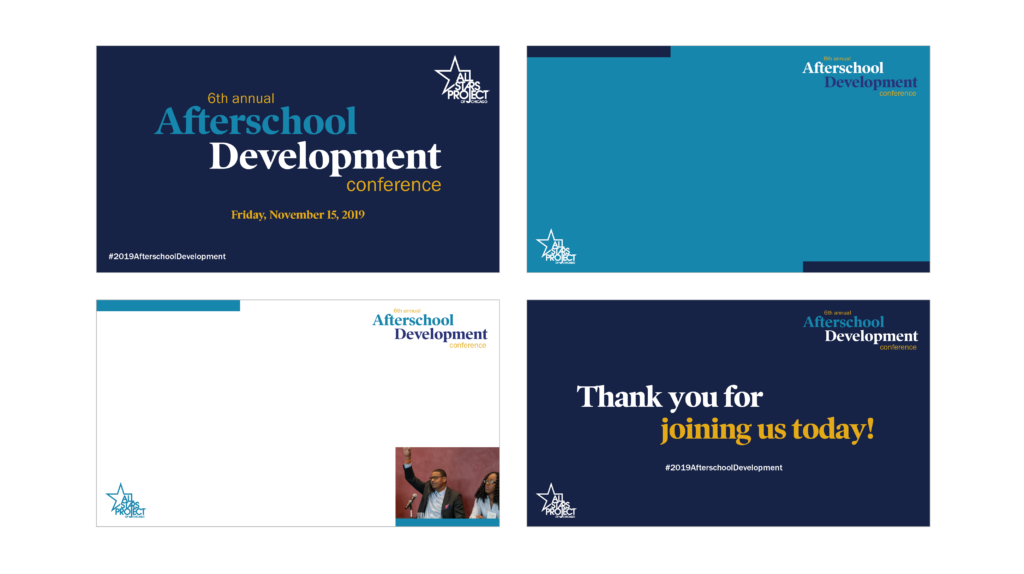 Program One Sheet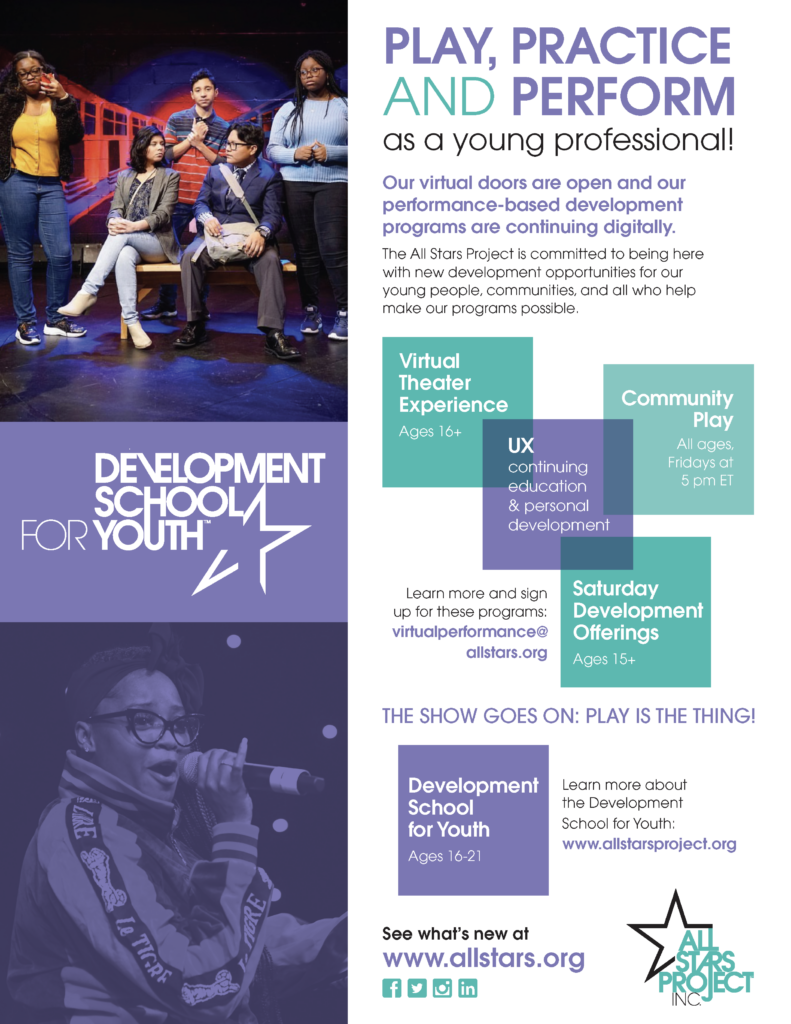 Anniversary Benefit
For 10 years, the All Stars Project of Chicago has brought growth opportunities to young people and adults living in the poorest communities. They were celebrating their 10th Anniversary Benefit Luncheon, where they were unveiling plans to reinvest growth into the city by "Connecting Communities Downtown."
We designed a campaign that expressed this mission of "connecting communities:" starting with a special 10th anniversary logo and including a sales packet, invitation package (invitation and mailing envelope, reply card and envelope), program and insert, PowerPoint presentation, and onsite signage.