Racial Equity Organizations, Resources & Talks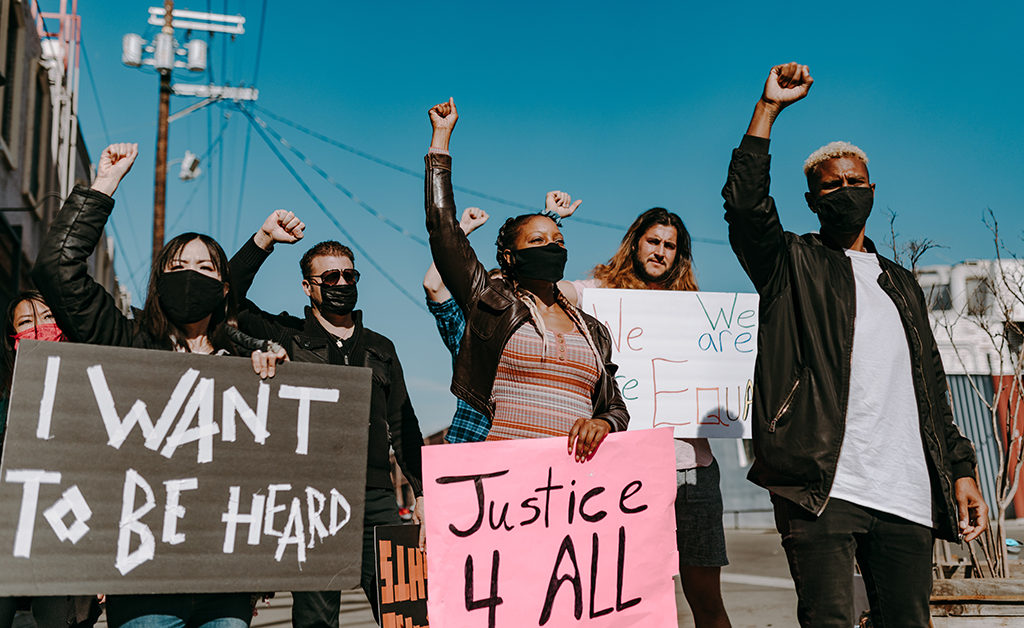 Updated 10/16/20
Below find local and national organizations who are making a change for racial equity, as well as takeaways from related talks and webinars. Some are clients and friends, while others are organizations I support or those with a mission that resonated with me.
Organizations – Chicago
All Stars Project of Chicago
Working in neighborhoods that have been hit the hardest by violence, the
All Stars Project of Chicago
offers the Development School for Youth where young people learn to perform as professionals by partnering with business leaders, as well as All Stars Talent Show Network and are working to establish a Center for Afterschool Development in the heart of downtown Chicago.
Chicago African Americans in Philanthropy (CAAIP)
Chicago African Americans in Philanthropy (CAAIP)
is a membership organization committed to promoting dialogue, advocating for investment in African American communities, and building infrastructure for equitable leadership roles in the social sector. They are launching a database of BIPOC Philanthropy Consultants and Advisors. Add your listing
here
.
Equiticity
Equiticity
is a racial equity movement that provides programming and advocacy for racial equity, increased mobility and racial justice to make lives better for Black, Brown and Indigenous people of color across the United States.
Future Ties
Future Ties
provides free homework help, after school programs, teen and parent programs and summer camps on Chicago's South Side.
I Grow Chicago
The mission of I Grow Chicago is to grow Englewood from surviving to thriving through community connection, skill building, and opportunity. They engage more than 3,000 people per year to address the root causes of trauma and violence through mentorship and supportive services, restorative justice and community building, as well as movement and health-based programs.
My Block, My Hood, My City
My Block, My Hood, My City
provides underprivileged youth with an awareness of the world and opportunities beyond their neighborhood. They take students on explorations focused on STEM, Arts & Culture, Citizenry & Volunteerism, Health, Community Development, Culinary Arts, and Entrepreneurism. They recently launched a
Small Business Relief Fund
to assist small businesses affected by pandemic closures and business damage.
New Moms
New Moms is changing the future for young moms experiencing poverty and homelessness in Chicagoland by offering housing, job training, and family support. Their work focuses on the West side of Chicago.
Talks & Webinars
Learning and leading in times of trauma: How to establish an anti-racist workplace [wethos]
Presented by Susan X. Jane of
Navigators Consulting
Key takeaways:
We're knitting a big sweater—you only have access to one stitch, discover and pick a stitch that you can make the strongest.
Pick something you are passionate about focus on that (i.e. families, storytelling, gathering resources)
Be aware of the 4 Is of Oppression and create strategies to address them

Individual: Learn about race/racism and question your own assumptions
Interpersonal: Share what you have learned, connect with people who are similar and different
Institutions: Develop clear policies around race and create inclusive spaces
Ideology: Participate in movements, support storytelling and sharing
Watch replay
Understanding Identity, Power, & Equity in Design Leadership [99U Conference]
Presented by Antionette D. Carroll, Founder & CEO,
Creative Reaction Lab
Key takeaways:
Instead of human-centered work, we should strive for equity-centered work.
As you do your equity work, as yourself: How is my mindset being shifted over time? What am I learning? How am I progressing?
We all play an active role in being a redesigner for justice.
Equity designers put people/equity first, are always tterating/making and improving, are building upon existing resources and have lived experience with inequity
Design allies can leverage their power and access on behalf of equity designers.
Watch replay
The Power of Allies and Inclusion in the Workplace [ASAE Conference 2020]
Presented by Bernadette Smith, Founder of
Equality Institute
Key takeaways:
Use the ARC approach = ask, respect, connect
Come from curiosity: Can you tell me more? How do you feel? Can we talk about this?

Treat others as THEY want to be treated.

Be a visible ally, use your words.

Ask great, open ended questions.

Check in with team members.
Read more
The Stories & Storytellers We Need Now [Power to Fly 2020 Diversity Reboot Summit]
Presented by Dr. Sheila Robinson, Owner and Publisher of
Diversity Woman Magazine
,  Snigdha Sur, Founder & CEO of
The Juggernaut
, Carla Santiago, founder of
STORi.Digital
and Afrika Bell Kathuria, Founder of
ABK Creates
. Key takeaways:
Bring more voices to the storytelling process, find ways to bring in different comments to change the narrative.

Open it up to more people—don't default to same people for advice,  panels, etc.

Think of diversity as a whole (all aspects of it)

Expand your network—ask people in your network to connect you to new voices.

Make the current examination a long-term examination.

Educate at your dinner table.
Watch replay
Please spread the word about these organizations and talks—and let me know what your stitch is.