How Nonprofits Are Doing Email Marketing Right During a Crisis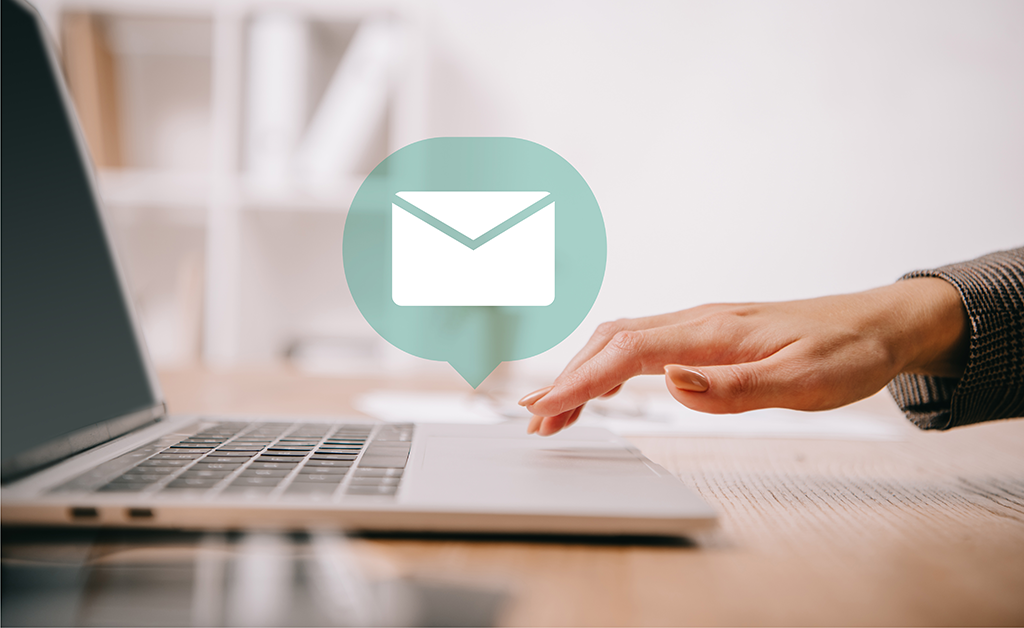 Over the last month of shelter in place during the pandemic, I've been observing the email marketing coming through my inbox. Though there have been some that were tone deaf or inappropriate for the current environment, there have been many that were well-crafted and memorable. The ones that have stuck with me were short, personal and real.
Here are some of the characteristics of successful email marketing during a crisis:
Acknowledge the current situation
Of course, you don't want to dwell on it or create negativity, but it's wise to be aware of the current environment and how people are being affected, rather than having a business-as-usual tone in your email marketing.
In an example of what not to do, I received an email from a brand with an invitation to "Get away to the beach"—precisely after shelter in place was announced in many states. (Thankfully, they did eventually adjust their messaging for future emails.)
Keep the tone positive
One of the first COVID-related emails I received was from Chicago Children's Choir, who sent a positive message about global interconnectedness and the healing power of music, along with a link to a video of the choir singing a song called "I Need You to Survive."
Among the sea of COVID-19 emails that brands were sending, it stood out for being uplifting and directly connected to their mission of unifying people through music.
Be human and real
Now more than ever, we want to lead with empathy and reframe our marketing and communications outreach from B2B to H2H (human to human).
The subject line of an email I received from Chicago Children's Museum (CCM) said simply, "Lidia, we need you." accompanied by a video of CCM's president sharing a personal story. It was a real and powerful message that stayed with me.
Be concise
Now is not the time for long emails. Most of the well-crafted emails I received have been just a few paragraphs long. Focus on the most important parts of your messaging, and if you need to elaborate on a subject, link to your website or blog.
Use appropriate imagery
With social distancing in place, it's wise to avoid showing imagery of close contact (hugs, handshakes) or clinical images of the virus and mask-wearing people (which can cause visceral reactions in some people, such as myself).
Choose images that are powerful, yet sensitive to the current conditions and how people may react. This is a good time to explore using illustrations, typography or abstract images.
Keep it mission-focused
Focusing on your mission in email outreach is always recommended, however now it's even more necessary to share your mission and impact with readers.
Marie Selby Botanical Gardens used an email to explain how they were continuing their mission while the gardens were closed, such as protecting the collections, maintaining the gardens and continuing their legacy.
I also received an email from the American Writers Museum titled "We're still here." which expressed their dedication to keep programming and education going during shutdown and a list of events they converted to virtual.
Maintain connections
Many organizations have been sharing virtual happy hours or huddles to help people maintain a sense of community and connection while physically distanced from co-workers and colleagues.
ComNetCHI, which usually hosts in-person lunch-and-learn events, hosted a virtual happy hour for its members to continue to build community, share experiences and support each other.
Even if you don't have the capacity to create virtual events, you can still let readers know you're still there for them—if even just to answer a question via phone or email.
Communicate changes quickly
If your organization has canceled or pivoted an event, get the word out as soon as possible. Include important details regarding cancellations or alternate plans so attendees know what to expect.
When WBENC (Women's Business Enterprise National Council) announced the cancellation of their national conference, they included a section titled "What comes next" to alleviate fears and answer attendees' questions.
Reach out consistently
I've noticed many organizations have switched from monthly to weekly emails, based on how quickly things are changing. Consider increasing your email marketing frequency based on the needs of your members or community.
For example, WBDC (Women's Business Development Center) has been sending more frequent emails as financial relief resources and information is changing on an almost-daily basis.
Show the work you are doing
Sharing stories and images from your staff—even though it may be a Zoom screenshot or home office selfie—brings a human element that people are seeking right now.
Volunteers of America of Illinois sent an email detailing the work of their staff over a period of 10 days, clearly expressing how the team was continuing to fulfill their mission, even though they were apart.
Have a clear and specific call to action
Let your readers know exactly what your organization needs at this time. Being specific about needs—especially now when needs may be greater—makes it easier for readers to understand how they can make a difference. This approach can also bring awareness to specific needs in the community that your readers may not be aware of.
Rather than a general donation ask in their email, New Moms outlined the impact of donations, i.e. $55 provides one night of housing for a young mom and her child.
Be supportive of the community
Several emails came through my inbox sharing campaigns to support local communities. In an email from my alderman, there was a list of local restaurants with buttons to easily order food and support local businesses, while a coffee roaster shared a partnership with a fellow local business to provide coffee to medical professionals.
Since I work with nonprofits and know that organizations have had to pause in-person volunteering, I decided to support the nonprofit community by launching an email marketing campaign to curate and share virtual volunteer opportunities.
Give them something to do
With shelter firmly in place for most North American cities, your readers may be genuinely looking for ways to pass the time. You can use your mission to encourage people to do something fun or rewarding for themselves or others.
Marie Selby Botanical Gardens sent an email announcing their EcoFlora Project, a crowdsourced photo project to help people learn about plants and nature in their own backyard. This keeps their community connected while celebrating their mission.
Share your gratitude
During this time, you may be relying more heavily on supporters and volunteers to fulfill your mission. Let them know you appreciate their time and support.
Volunteers of America of Illinois sent an email title "Because of YOU," thanking their volunteers for making masks, writing letters of support and providing meals for their community.
Ask people how they are doing
One of my clients recently started off a phone call with "How are you and your family doing?" This genuine expression of empathy and concern is also important in emails. Asking readers how they are doing, what they need, and how you can help are crucial right now.
You may also consider doing a survey. Fundraising Everywhere sent an email titled "What do you need?" with a link to a short survey to understand what type of resources will help their readers feel supported in their new roles.
Need help making your email marketing more strategic? Let's talk.

Originally published on the Bloomerang Blog.