An Interview with Lidia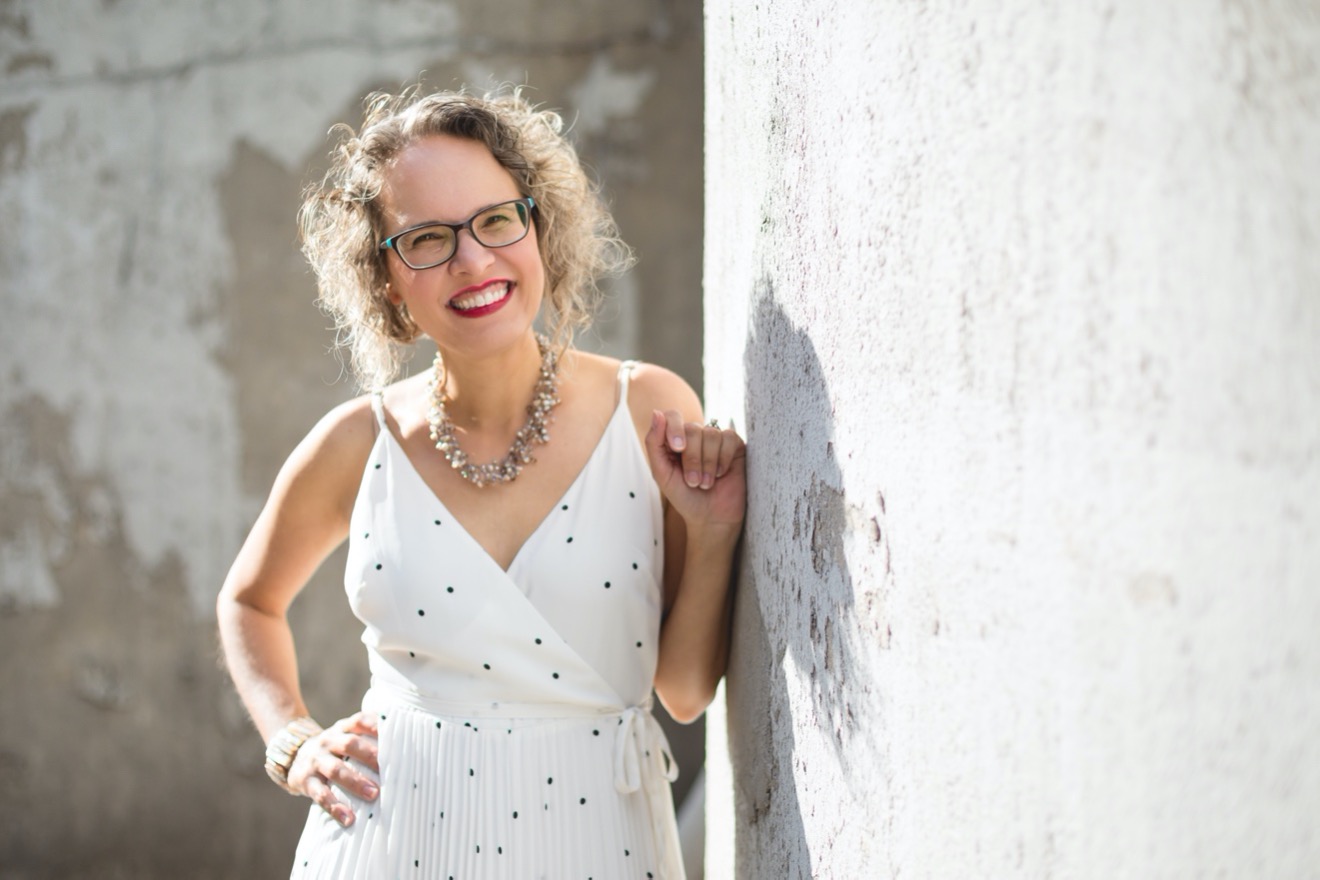 How long have you been in business?
I started my business in 2000, so I celebrated 20 years in the midst of the pandemic in 2020. (Is it safe to throw my anniversary party now??)
When did you first get interested in design?
My earliest design memory is at around 8 years old, being in the library and arranging magazines on the table in a way that felt aesthetically pleasing to me—probably while I was supposed to be doing research for a paper.
As I got into my tween/teen years, I started making collaborative music zines with friends, with my design tools being a photocopier, paper, and art supplies.
When I started college I had planned to be a fine artist, but I had an amazing graphic design instructor who encouraged me to go down that path instead (shoutout to Phyllis Kozlowski!) which is how I ended up at Columbia College Chicago.
I also had wonderful design instructors at Columbia—as well as an internship at Winge & Associates (now Winge Design Studio) that led me to my first full-time job and design mentor, Robin Winge.
What was it about branding that specifically drew you in?
I always loved projects that required "pulling together" myriad aspects to solve a problem. I was drawn to branding as it includes both visual as well as messaging elements.
What services do you offer that people may not know about?
In addition to design work, I also offer brand strategy such as facilitating brand strategy sessions and developing positioning and messaging. I added this to my offerings as I realized that design and marketing need the strong foundation of branding.
So, now I'm able to help with everything from strategy to implementation, which includes designing logos and identity, fundraising, conference, and general marketing materials.
I have also added marketing templates (in Canva or Adobe Express) to my branding services as social media and other internal marketing needs have increased for my nonprofit clients—and the templates help to keep them on-brand.
Recently, I also started offering brand-focused content marketing services as I saw how branding forms the foundation for content marketing. I can help with everything from developing a content strategy to creating templates.
And lastly, some people may not know I'm also a speaker and instructor. Ever since I was in elementary school, I wanted to be a teacher (we had a giant chalkboard in the basement!) so this has fulfilled that lifelong dream—as well as my goal to make branding accessible to all organizations, regardless of size and budgets.
What fulfills you the most about your business?
When clients get that "aha" moment—which usually happens during brand strategy sessions. They don't usually have time to sit down and really think about their organization, so these sessions give them an opportunity to see things they may have missed.
What does a typical day look like for you?
Wake up. Take kids to school. Have breakfast and coffee. Check emails. Work on client projects and/or take meetings. Take a lunch break. Have afternoon coffee and a Dove mini chocolate. More client work and/or meetings. Pick up kids from school and/or take them to activities. Finish up work (if necessary).
In an effort to implement a better work/life balance after a very long and stressful pandemic, I don't schedule meetings on Fridays (and frankly, it has been life-changing).
Do you have any advice for young designers?
Don't rush—you'll get there! Find a really great mentor (or two). I am where I am today thanks to the guidance and opportunities I received from my first design job boss, Robin Winge of Winge Design.
And don't feel like you have to pick a niche immediately—try out different types of work and industries and see what appeals to you. This is how I ended up focusing on mission-based clients.
What's something you wish you had known before going into business?
That I can't do everything myself. I spent an awfully long time trying to do that before I finally started asking for help, including outsourcing, hiring subcontractors, and partnering up on larger projects.
Tell us something fun about yourself.
I can speak 3 languages: English, Croatian (my mom's language) and Italian (my dad's language). I'm intrigued by the roots of words, so one day I hope to learn Latin, which my mom taught when she was a professor in Croatia.
What's your favorite color?
Pantone 179, an orangey-red and teal blue—which happen to be my brand colors.
Favorite food?
I'm of Italian descent so a meal built around bread, cheese and wine is always good in my book. However I'm also a fan of Indian, Thai, Japanese and Korean food.
Where do you like to go on vacation?
Anywhere warm and tropical. Florida's Gulf Coast and Oahu, Hawaii have been well-traveled, with my all-time fave being Moorea, a French Polynesian island my husband and I visited on our honeymoon.
---
Get Smart With your Branding
Want more branding and marketing tips and resources for your nonprofit, association, or other mission-focused organization? Join my monthly email list—plus get my free Nonprofit Branding Checklist.