New Moms
New Moms partners with young moms as they take powerful first steps towards achieving their goals and constructing strong foundations for the future of their families and communities. Their "2-Generation" approach puts moms in the driver's seat as they construct the foundation for their family's well-being.
Strategic Plan 2022-26
New Moms needed a way to express a large amount of data and organizational growth and make it engaging and easy to understand. I created an 8-page report that highlights four key categories of growth (with corresponding iconography) from the cover throughout the report.
The report has gotten a lot of attention—foundations have even begun using it as a case study for effectively expressing this type of information.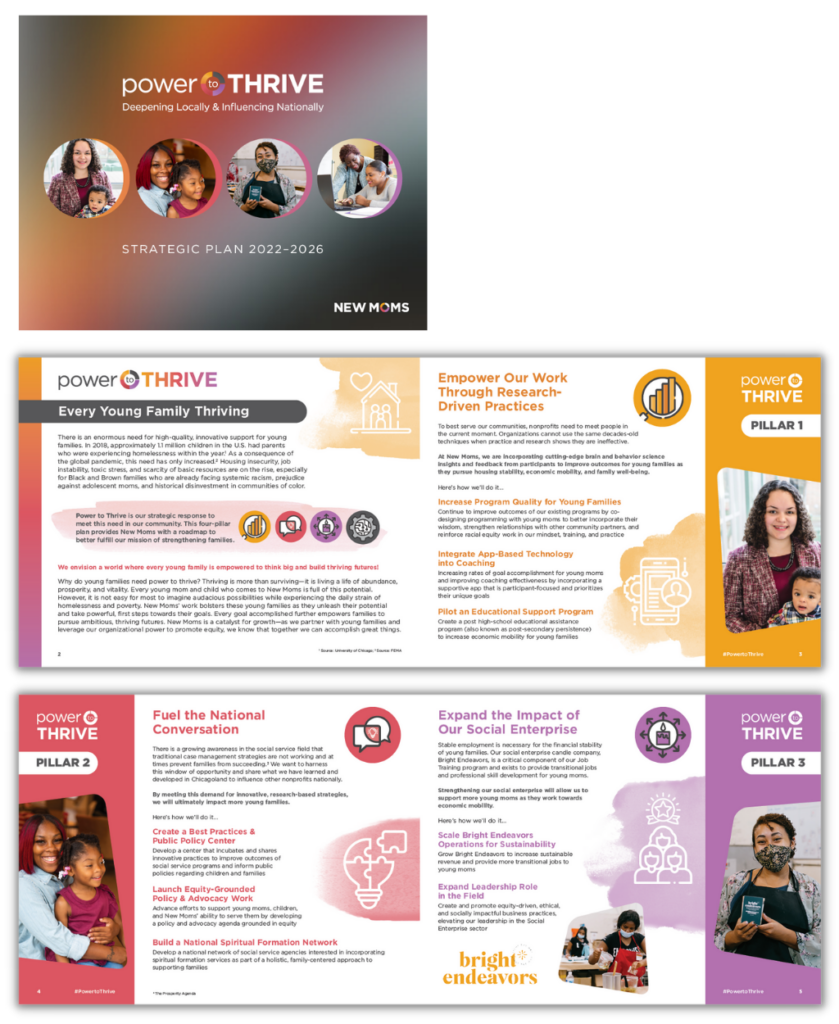 Annual Report 2021
In this print and digital report, I helped New Moms express the many changes that occurred in this pandemic year, including pivoting their annual gala and other fundraising events, rushing into action to provide essential supplies and financial support to moms, and winning the 2020 Alford-Axelson Award (I was one of I'm sure many people who nominated them!)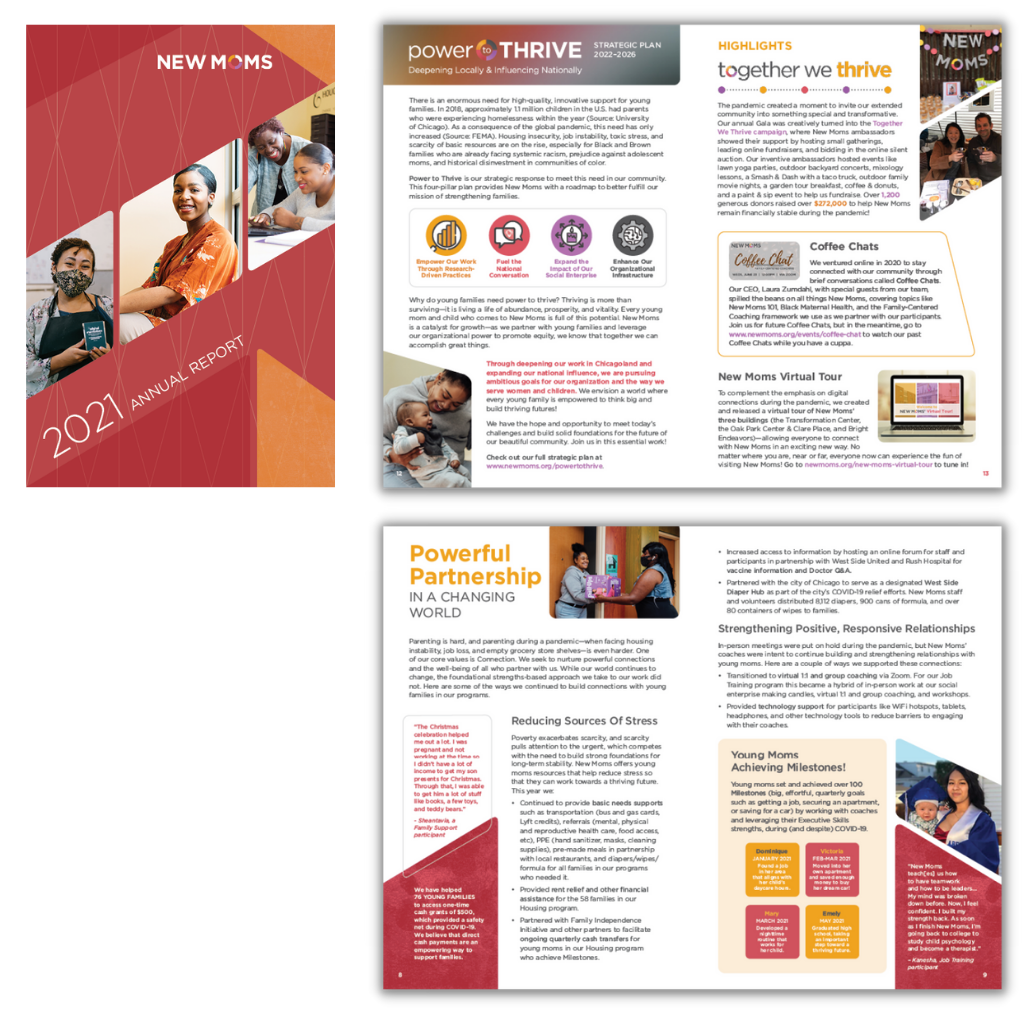 Holiday Appeal 2021
I created a variety of print and digital pieces for their annual fundraising campaign, including a letter package (letter, reply card and envelopes), email graphics, static and animated social media graphics, and reminder postcard.
Despite the ongoing pandemic, this campaign welcomed many new donors and saw an unprecedented outpouring of support from the New Moms community, allowing them to help 400+ young moms in Chicagoland find employment, accomplish financial goals, find stable housing and build foundations for thriving futures.