Boost Your Nonprofit's Data Visualization Game With These Resources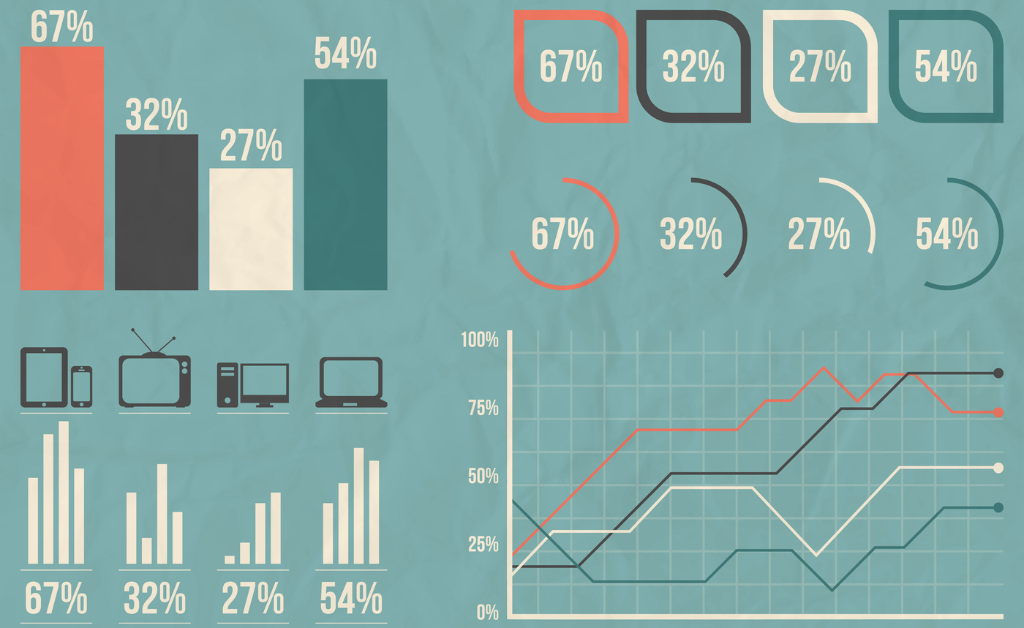 Donors are mission-driven, so they want to see the impact of their generosity. According to a report by Fidelity Charitable, 65% of donors "would give more if they knew the impact of their donations." (That's a lot!) 
Data visualizations are an easy way to show donors your nonprofit's impact in an engaging, easy-to-understand—and even fun—way.
Why your nonprofit should use data visualizations
Attract and engage with donors: Sharing data in a visual format allows people to get to know you and your mission. They can also find content and stories that resonate with them.
Tell your story: Data visualizations bring an added dimension to your nonprofit's unique story.
Simplify complex information: Presenting data in charts, graphics, and infographics allow you to show complicated data in an easy-to-understand format.
Be transparent: By sharing key data and facts with supporters, they can see your commitment and professionalism while developing trust in the organization.
Get inspired: Data visualization resources
It can be overwhelming knowing where to start with data visualizations. Consulting your graphic designer (hey, I know one) is a great place to start. But it can also help to bring a few ideas of what you are looking for.
Here are a few of my favorite resources for data visualization inspiration.
This website is chock full of data viz inspiration, including an overview of 50 types of charts, each showing examples of similar charts and links to tools to generate your own visualizations.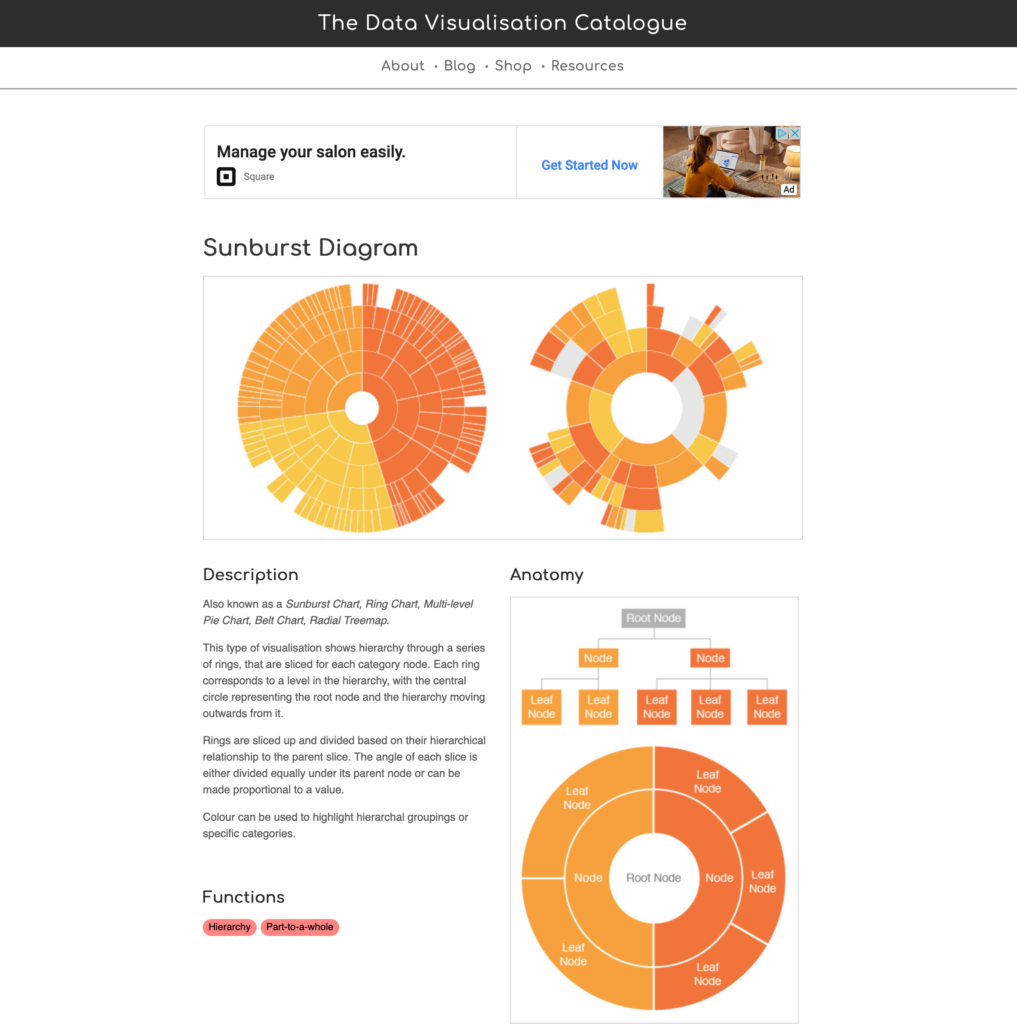 Here, you'll be able to better understand how your data is presented in various charts, allowing you to choose the chart, graph, or plot that works best for you. If you're unsure of the best way to visualize your information, this website's in-depth explanations of each are a must for any nonprofit.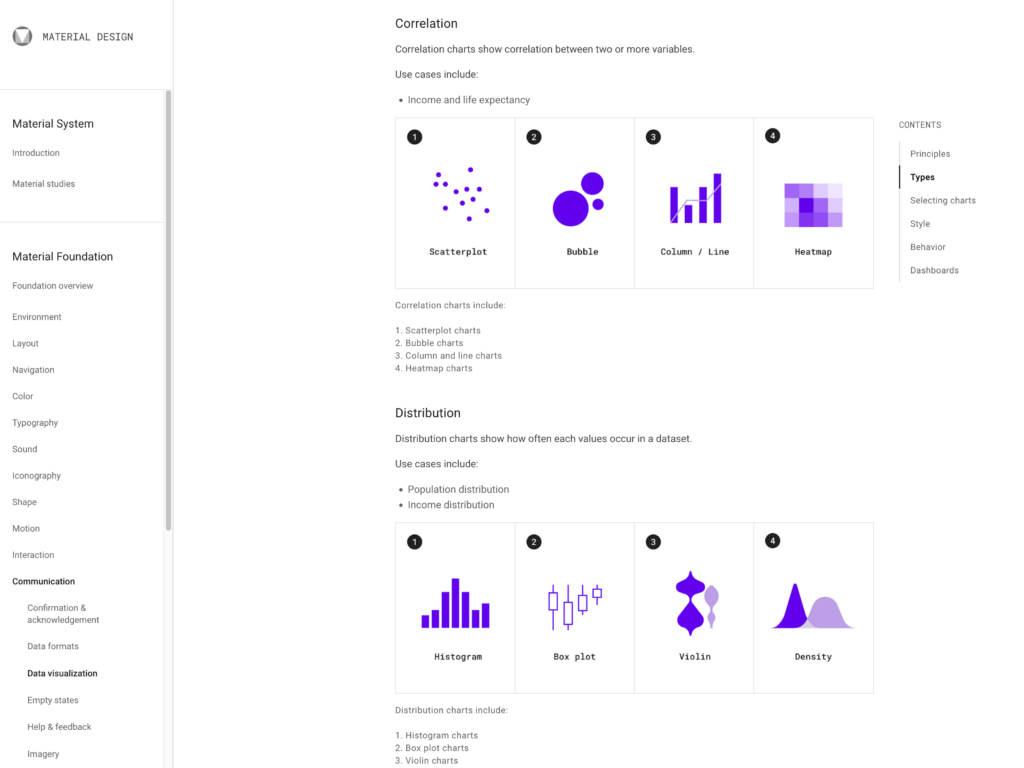 This is the home of independent data visualization expert, Andy Kirk, who shares tutorials, videos, and a podcast, in addition to his book, Data Visualisation: A Handbook for Data Driven Design (Buy on Bookshop with my affiliate link).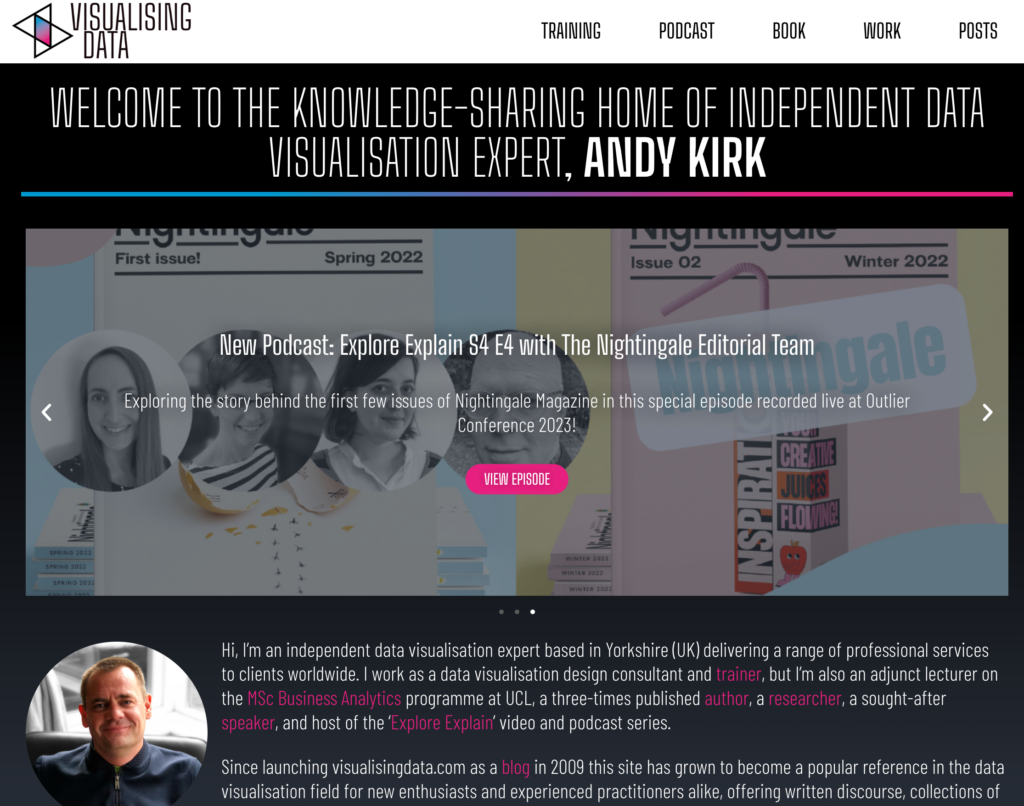 This online platform provides statistics, market research, and business intelligence. It gathers information from a variety of sources, including government agencies, market research reports, trade publications, and scientific journals.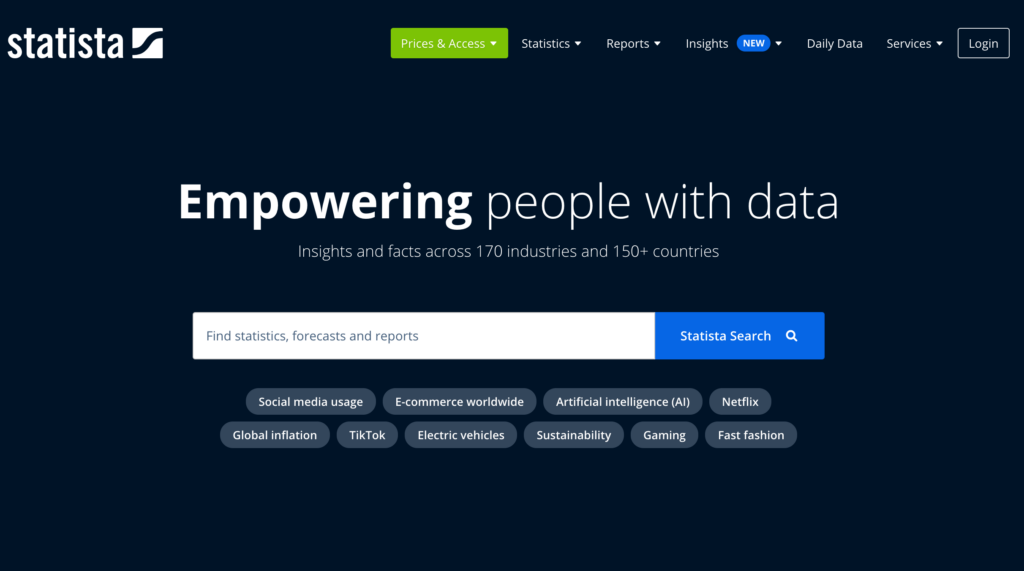 This Google-powered free online tool allows users to explore and analyze the popularity of specific search terms or topics over time.

If you're looking for someone to delve into data for you, DataViz for Nonprofits specializes in all types of data work, including custom interactive data dashboards, presentations, reports, and infographics. My favorite is their "60-second data tips," where they break down various charts into bite-sized ideas that are easy to grasp.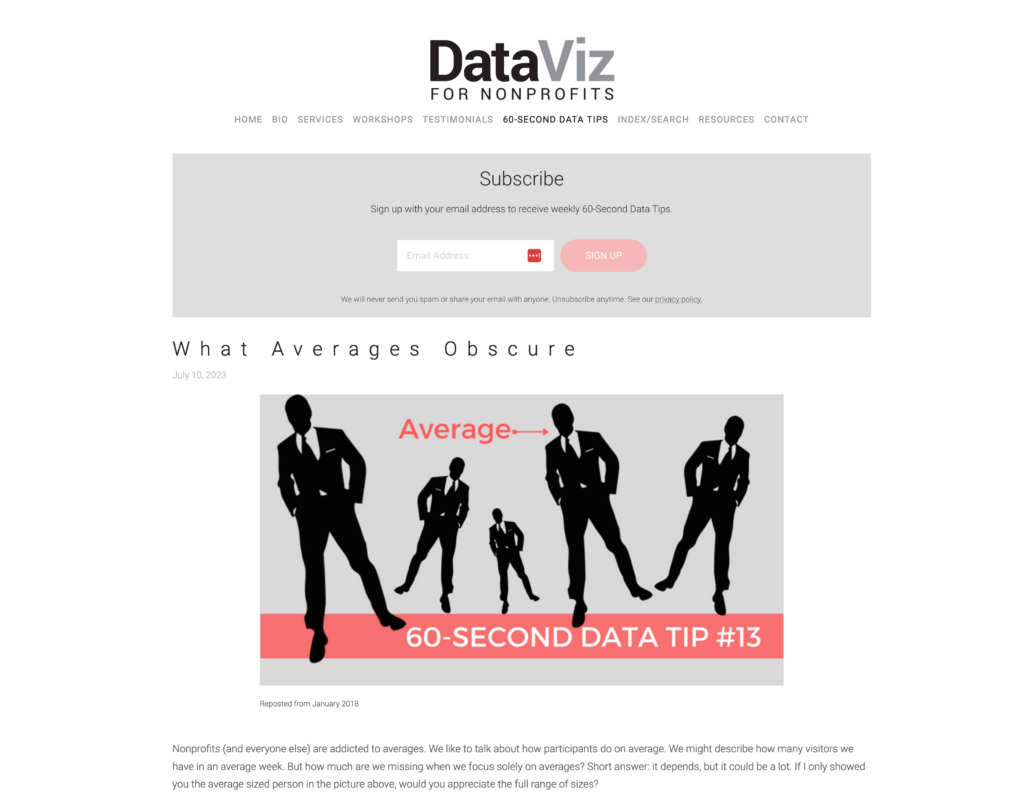 This book by Amy Balliett "looks at the growing audience demand for quality visual content and how organizations must meet this demand or risk being left behind." It not only educates on the "how," but also the "why" behind data visualization. Buy on Bookshop (affiliate link).
One of my favorites for eye candy, this book by DK Publishing "combines "facts, figures, and statistics with illustrations and photographs to present complex information in a simple format." I originally bought this for my middle school son but ended up using it myself for inspiration.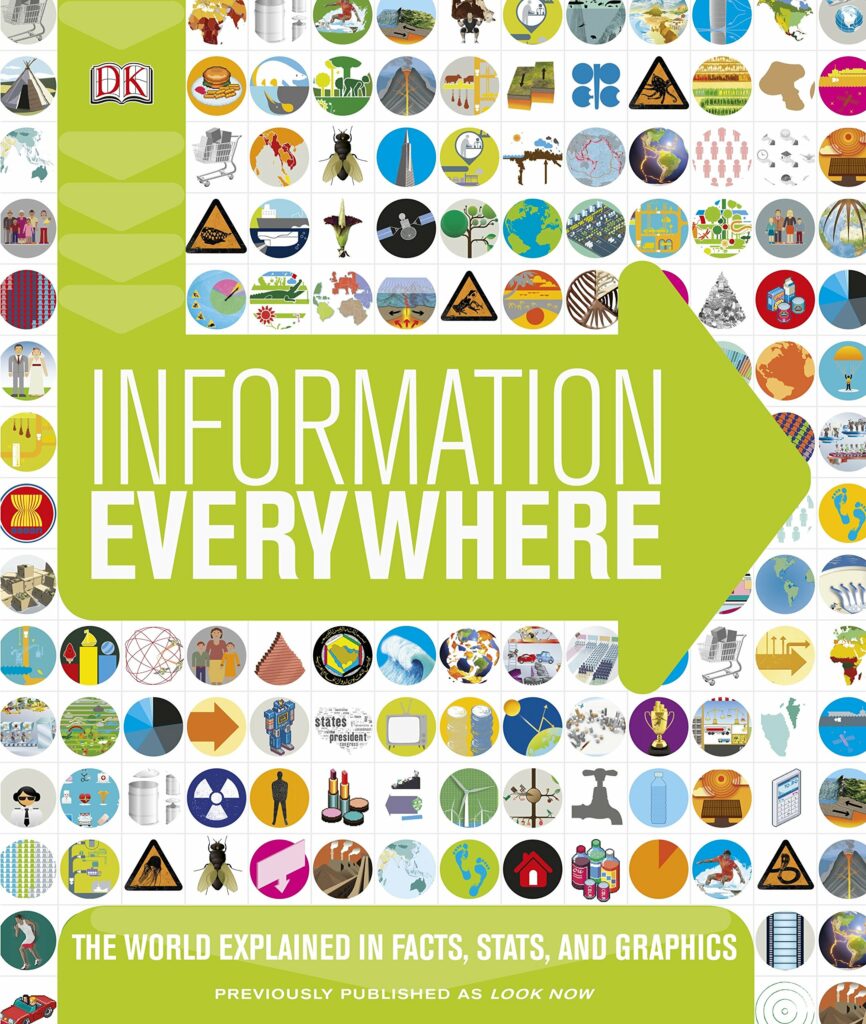 See? Data viz doesn't have to be scary. By starting out with a few ideas and seeing what others are doing, you can find the perfect format and style for your nonprofit's marketing and communications.
---
Want more branding and marketing tips and resources for your nonprofit, association, or other mission-focused organization? Join my monthly email list—plus get my free Nonprofit Branding Checklist.