Cooper Black—and other Chicago-Born Typography—Makes Its Mark on Design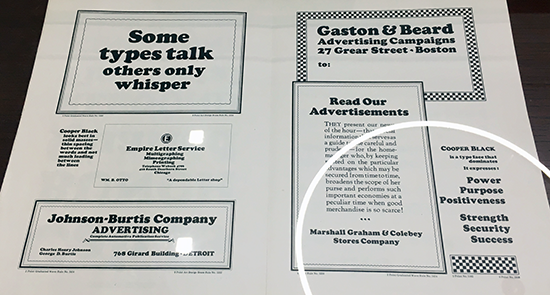 I attended a wonderful lecture at the Newberry Library called Chicago Style: Typography and the City. The last time I was at the Newberry, it was the mid-90s and I was writing a paper about Sumerian cuneiform writing for my Art History class at Columbia College of Chicago. Needless to say, I was thrilled to be back, as well as to experience this short (but thorough) history of Chicago typography design.
Presenters Paul F. Gehl (Curator Emeritus at the Newberry Library) and Tanner Woodford (Executive Director at the Chicago Design Museum) shared highlights from Chicago's history of typography design, including these examples from the Newberry Library collection.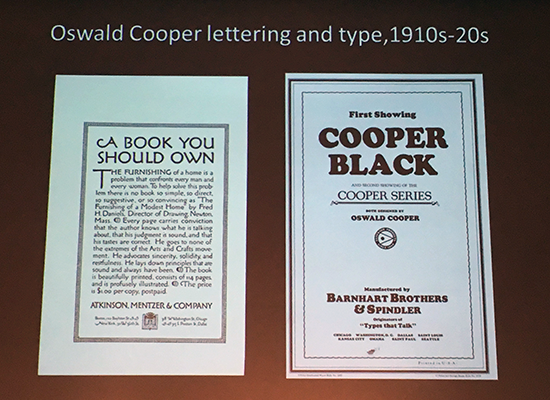 Oswald (Oz) Cooper is the designer of Cooper Black, the most popular and largest-selling advertising typeface of the 1920s and 1930s (and still often used today). He drew and redrew the letterforms hundreds of times, showing just how much work goes into creating a really good typeface. Cooper Black started a trend of black type, which is a heavier weight than bold.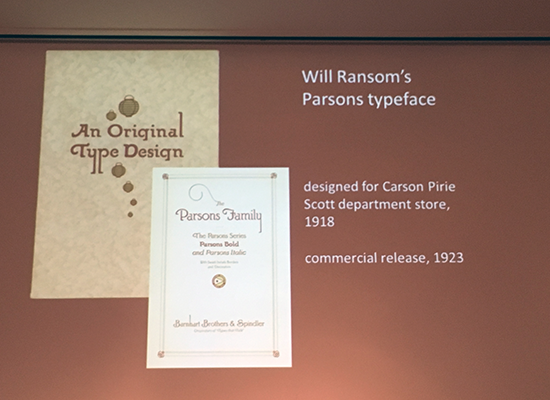 Will Ransom designed the typeface Parsons in 1918 when he was freelancing for Chicago-based department store Carson Pirie Scott & Co. (known by locals as Carson's). This typeface was created exclusively for Carson Pirie Scott, and was released for public use in 1923.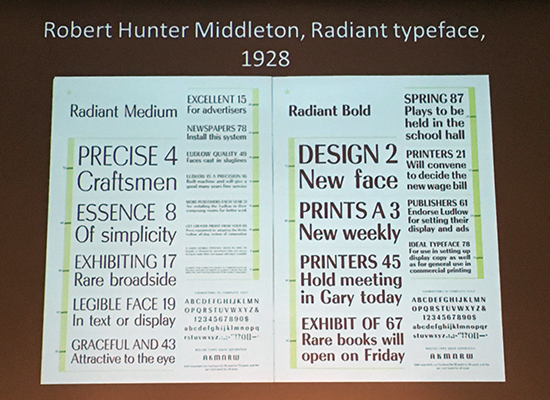 Scotland-born but Chicago-based designer Robert Hunter Middleton created the typeface Tempo in 1930. At the time, printers viewed it as an American face—however, it was actually modeled on the German-originated Futura. Middleton designed many other popular fonts, including Radiant.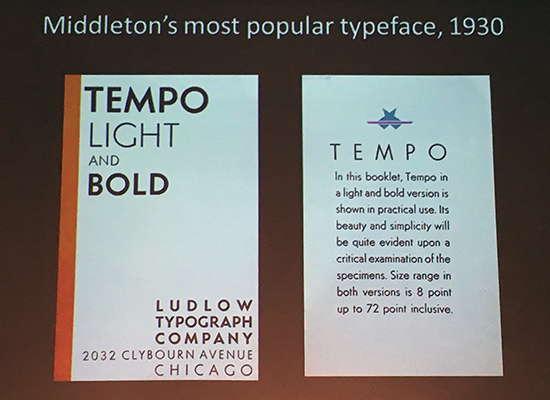 During the discussion, Paul reviewed these historical typesetting terms which are often confused:
Typeface: the design of the letters
Type: the physical object (i.e. a piece of lead type)
Font: the collection of physical objects
Many of the Chicago-designed fonts are still in rotation in the design world, proving the longevity of good design.
Want to learn more about Chicago typography and design? Head over to the Newberry Library and Chicago Design Museum.
Need to brush up on your design terminology, see my A to Z of Design.
---
Want more branding and marketing tips and resources for your nonprofit, association, or other mission-focused organization? Join my monthly email list—plus get my free Nonprofit Branding Checklist.