Hope for Widows Foundation
Hope for Widows Foundation, a nonprofit developed by widowed women, strives to offset the financial challenges of and build community among widowed women worldwide, has been growing and wanted to meet its goal of assisting and empowering a larger number of widows.
I have been working with them since 2019 to create branding and digital marketing that is mission-focused and easily shareable, making it easier for them to connect with their community and grow their supporters.
As a result, they have been able to increase the number of grants they offer to widows throughout the year, have seen an increase in support for their virtual 5K, as well as an expansion of their online community.
Restoring Hope & Peace Grant
This grant was developed as a way to support widows financially during challenging times. Over the course of three years, the grant has grown from one yearly awardee to multiple awardees throughout the year.
We developed the branding, designed social and email marketing, one-sheet, promotional video, as well as a social media toolkit for their community bloggers and supporters.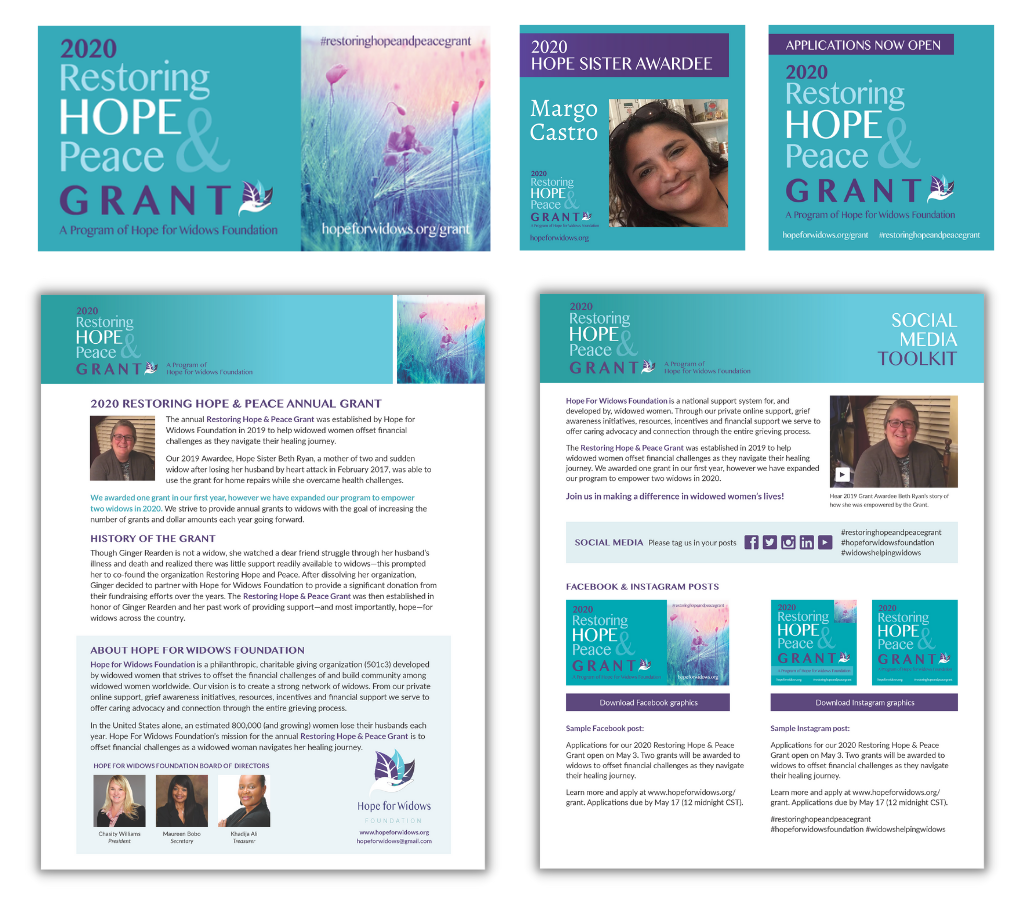 Widows of Hope Virtual 5K
The Widows of Hope 5K is Hope for Widows Foundation's annual signature event. Widows and their families and friends can participate in the race virtually and use the opportunity to "Say their name. Remember. Honor." their loved ones.
We developed the branding, social and email marketing, digital "remembrance" photo frames to share on social media, a race bib for race day, as well as a promotional video to bring awareness to the remembrance aspect of the event—as well as how it benefits widows.
The video was viewed over 600 times on Instagram and the team was also able to pull out individual slides to generate even more social engagement throughout the campaign promotion period.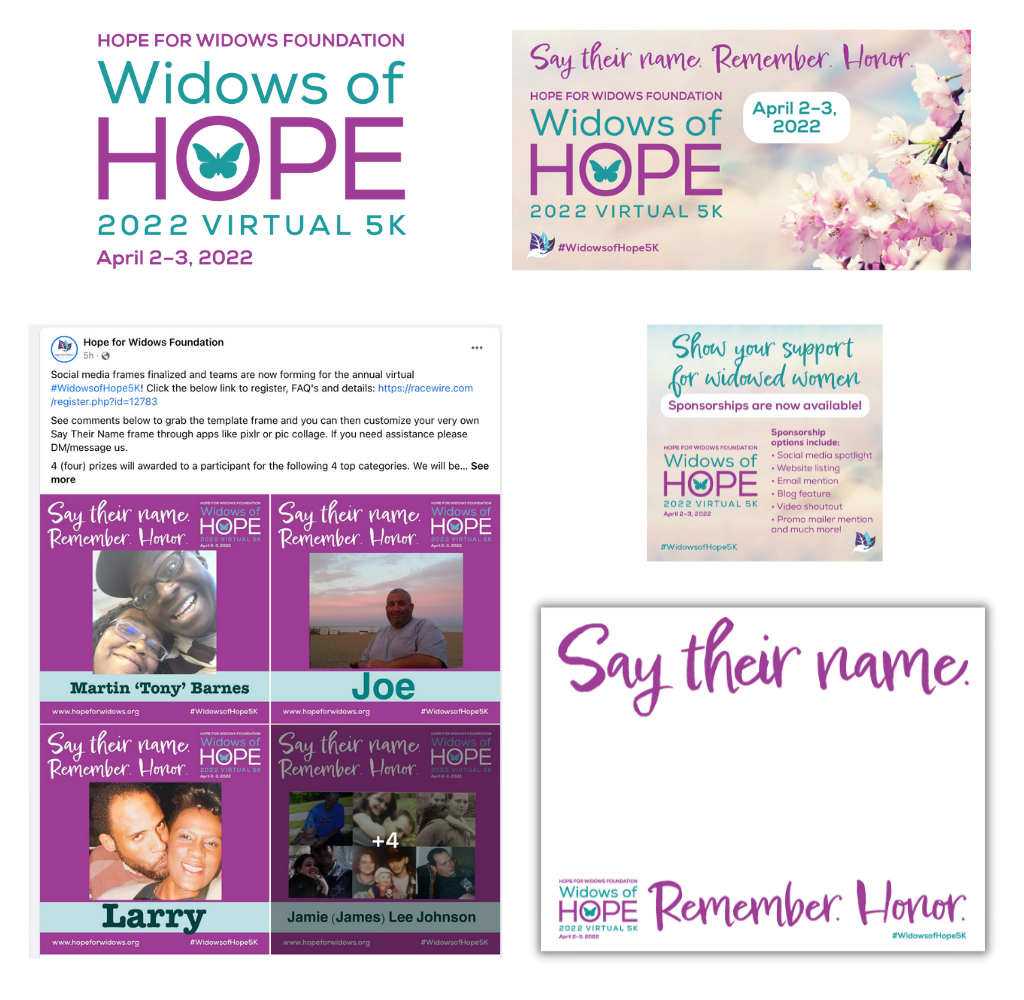 Hope Hero Sponsorship Campaign
Hope Hero is their monthly sponsorship program that brings hope and healing into the lives of widowed women and their children.
We created a promotional video to kick off the program and highlight the various sponsorship levels along with the benefits to widows.
Special Programs
Hope for Widows Foundation has special programs that support widows throughout the year. In Waves…. Grief Moves is a free health and wellness virtual program, Sunshine Mail sends care packages to widows to help lift their spirits, and Pieces of Hope shares short messages of hope and encouragement.
We designed logos that complement the main organization logo, as well as digital marketing for each of the programs.