Ceilings & Interior Systems Construction Association (CISCA)
Ceilings and Interior Systems Construction Association (CISCA), the global premier authority for the interior construction, acoustical ceilings and acoustical treatment industry, needed consistency in their branding and marketing as well as a more effective way to show members and prospective members the benefits and value of CISCA membership. I have been helping them elevate their branding and marketing through both print and digital outreach.
Convention Marketing
CISCA hosts a yearly convention for industry professionals to attend educational sessions and network with fellow members. We designed print and digital marketing including registration materials, social media graphics, and onsite materials such as menus, room signage and leadersboards.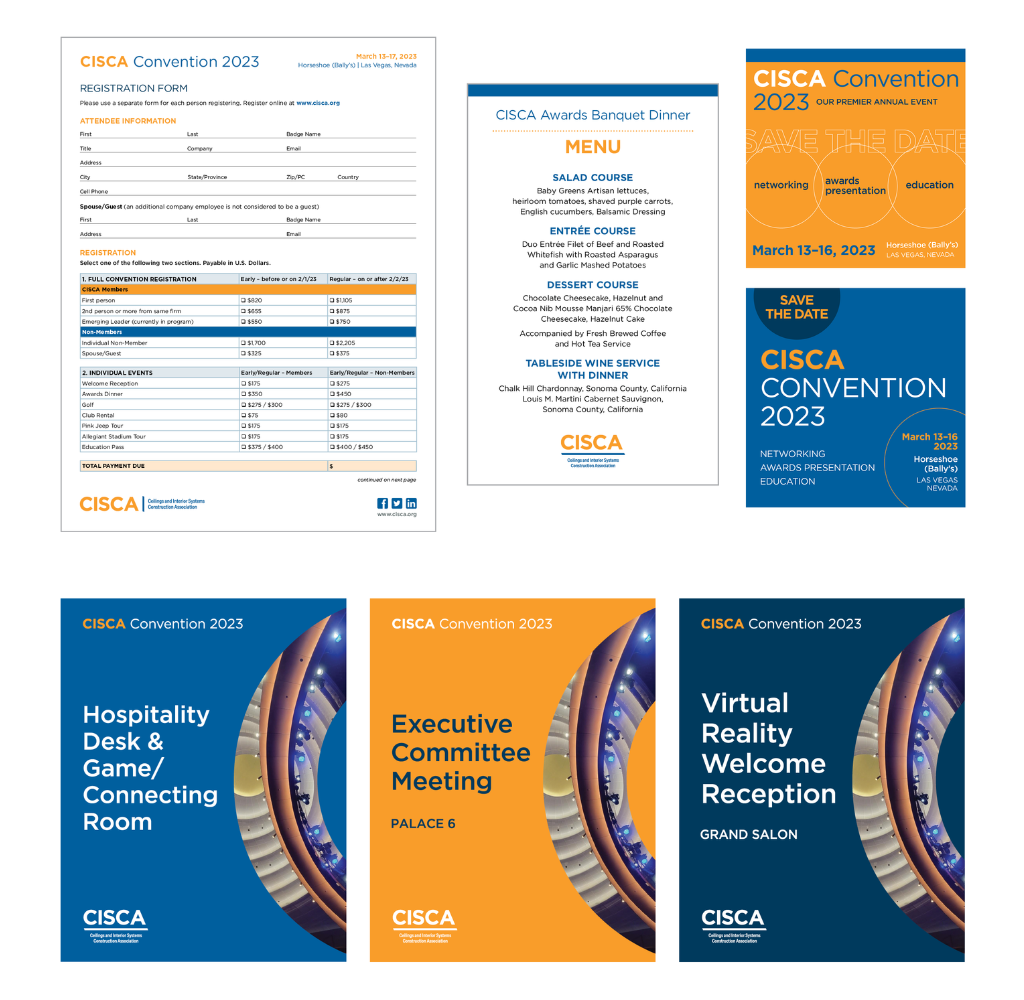 Construction Excellence Awards
We designed the awards entry materials and social media graphics, as well as the printed program that showcases the winners, providing a leave-behind for attendees for inspiration and networking.
CISCA hosts yearly awards honoring excellence in construction and the winners are honored at a reception at their annual convention.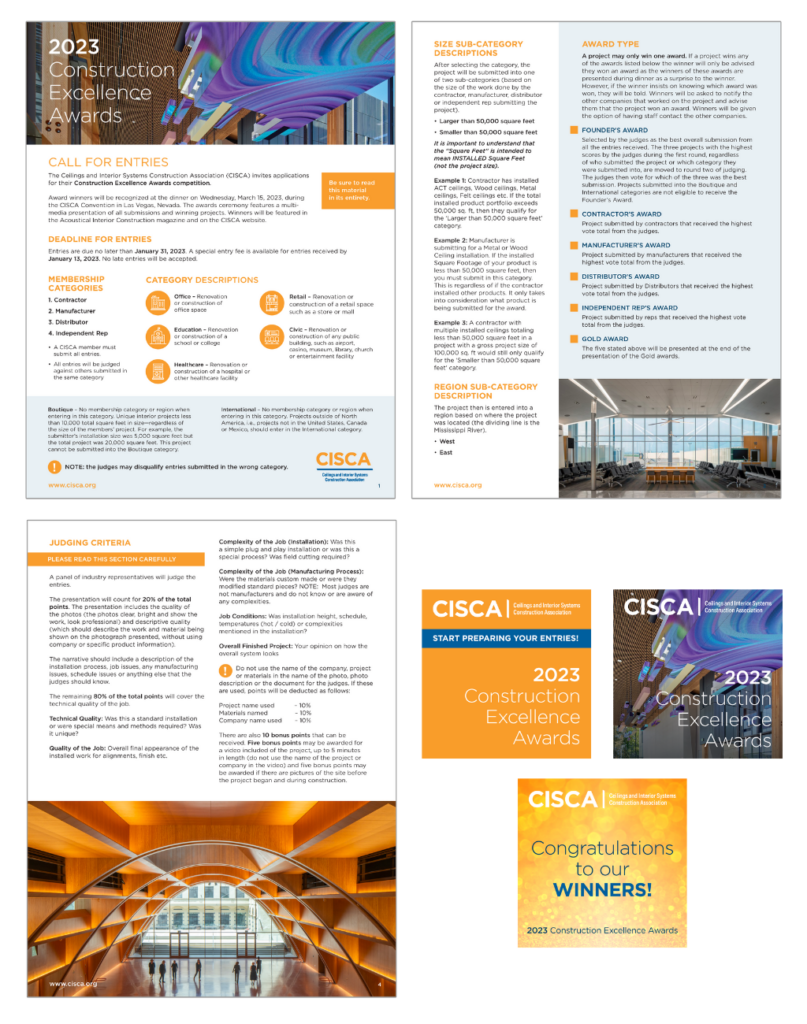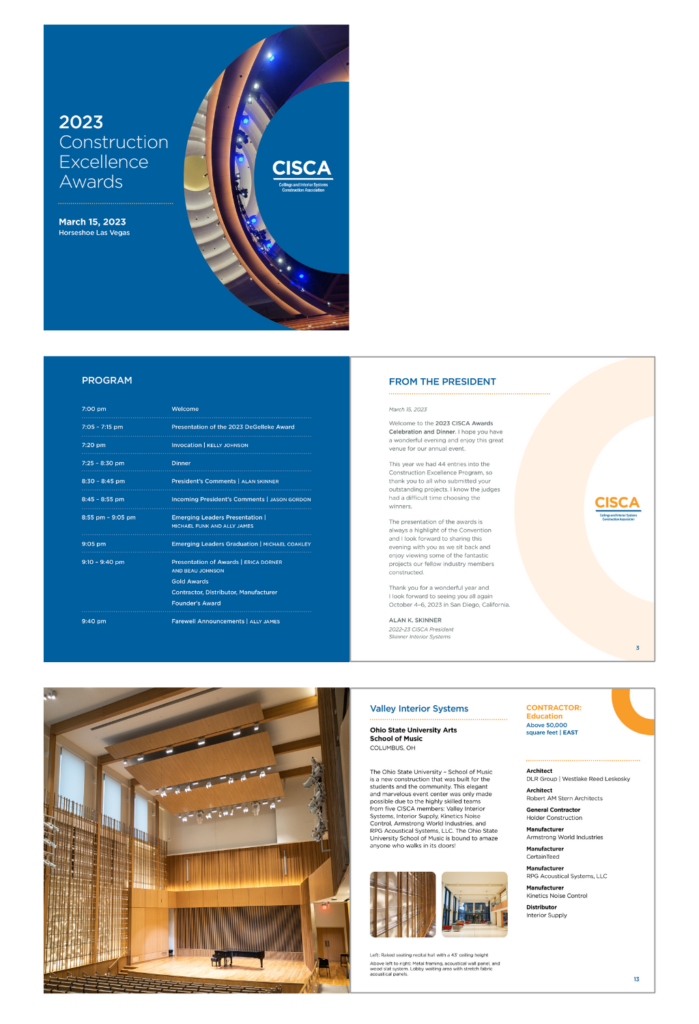 Conference Marketing
CISCA's yearly conference highlights the innovative work of ceiling and interior professionals. We designed print and digital marketing including the exhibitor prospectus, registration forms, and schedule at-a-glance.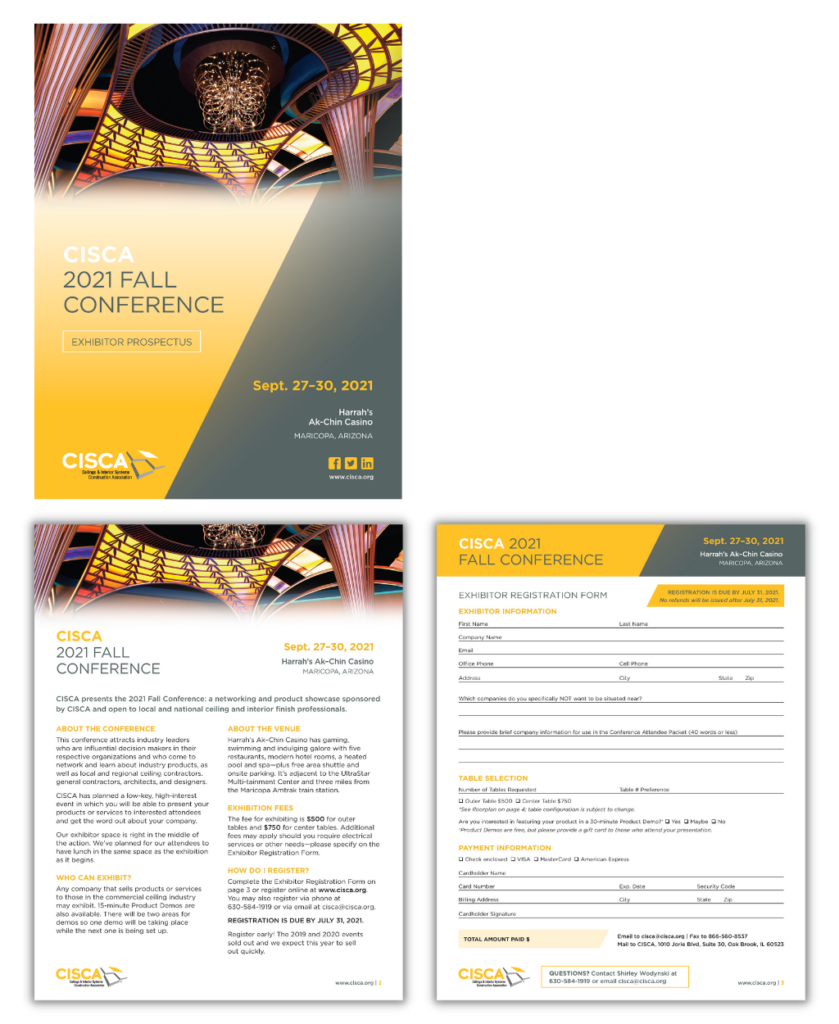 Membership One Sheet
CISCA wanted to make the benefits of membership more apparent for prospective members, so we designed a one-sheet that was divided into categories of benefits along with related iconography.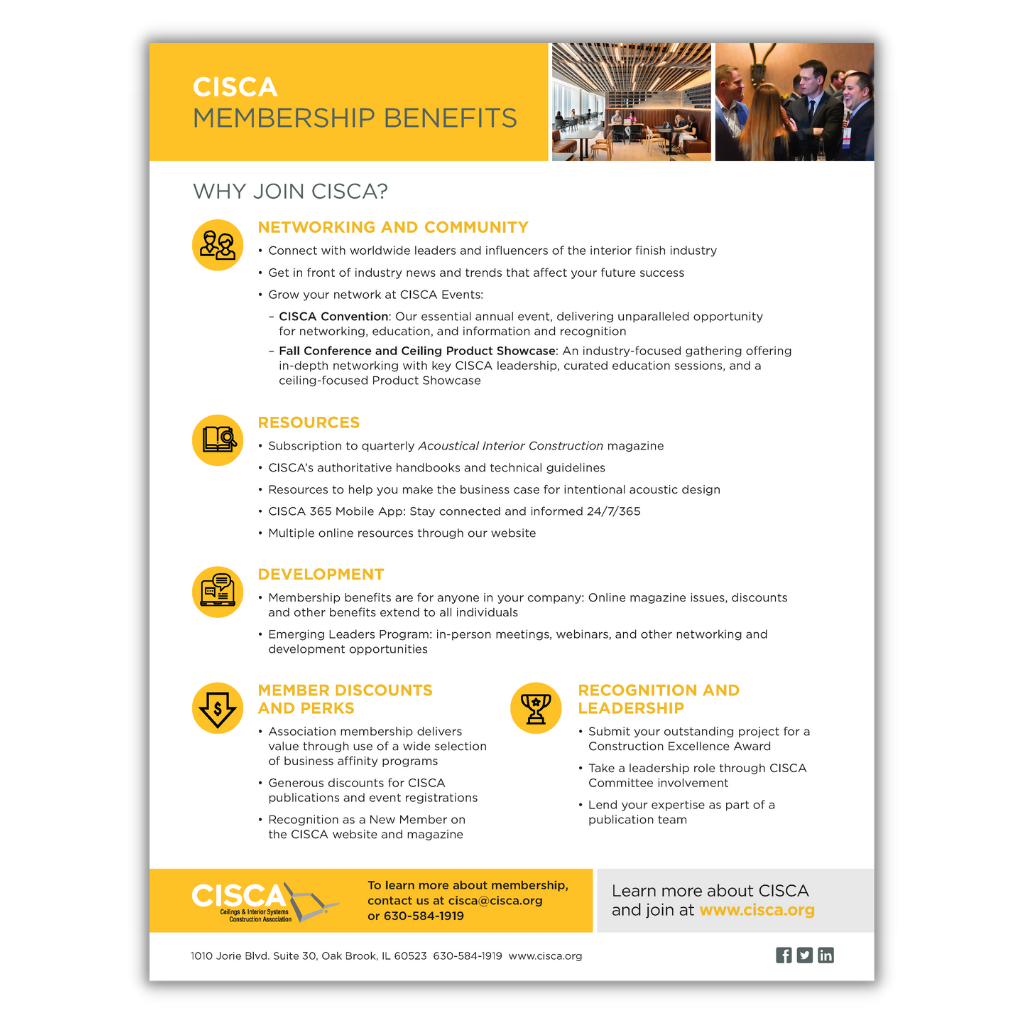 Emerging Leaders Program
CISCA launched a new program for young professionals and wanted to reach this younger demographic to show how they are taking the industry to the next level.
We created a brand identity along with a trifold brochure and one-sheet that emphasize the innovation of the curriculum, including an infographic to visually express the 4-year cycle of the program.