Top Nonprofit Webinars to Educate and Empower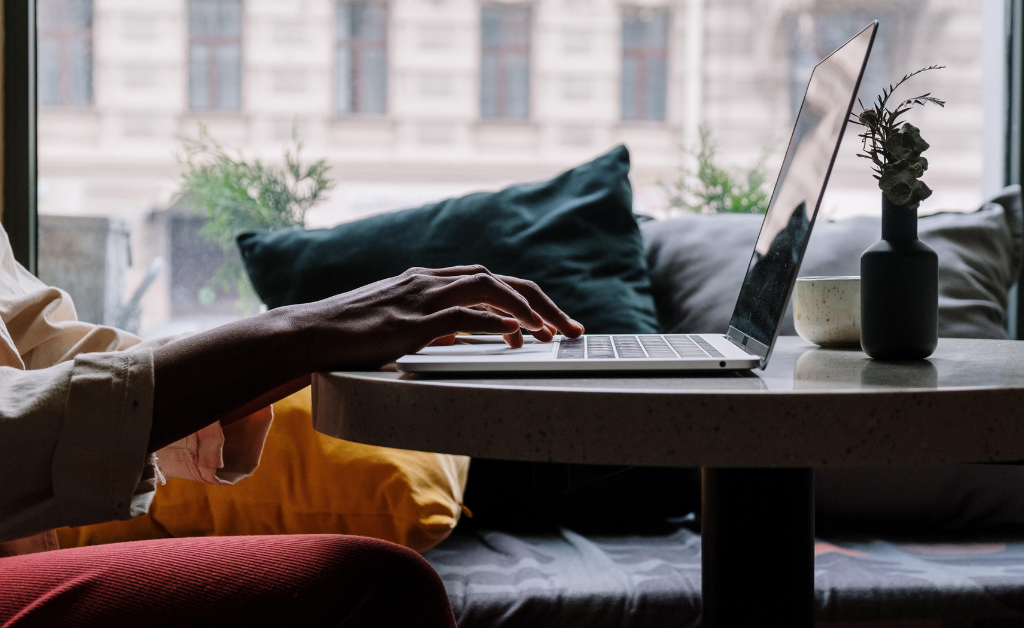 The nonprofit marketing and communications landscape is constantly changing, so staying current is crucial. One of the best ways to do that is by attending webinars or other trainings.
Here are my favorite sources for nonprofit webinars and other online trainings—including those I that participate in (hope to see you at a session!)
Association of Consultants to Nonprofits (ACN)
ACN, an association for nonprofit consultants, hosts monthly webinars presented by member consultants to help fellow consultants grow their businesses.
They also co-host a series of webinars with Nonprofit Learning Lab [LINK] that are geared toward educating nonprofit leaders. Watch replays of the nonprofit webinars.
See ACN's upcoming events and webinars
Watch a replay of the webinar I presented for ACN and Nonprofit Learning Lab, Year End Brand Review Prepare Your Nonprofit for 2022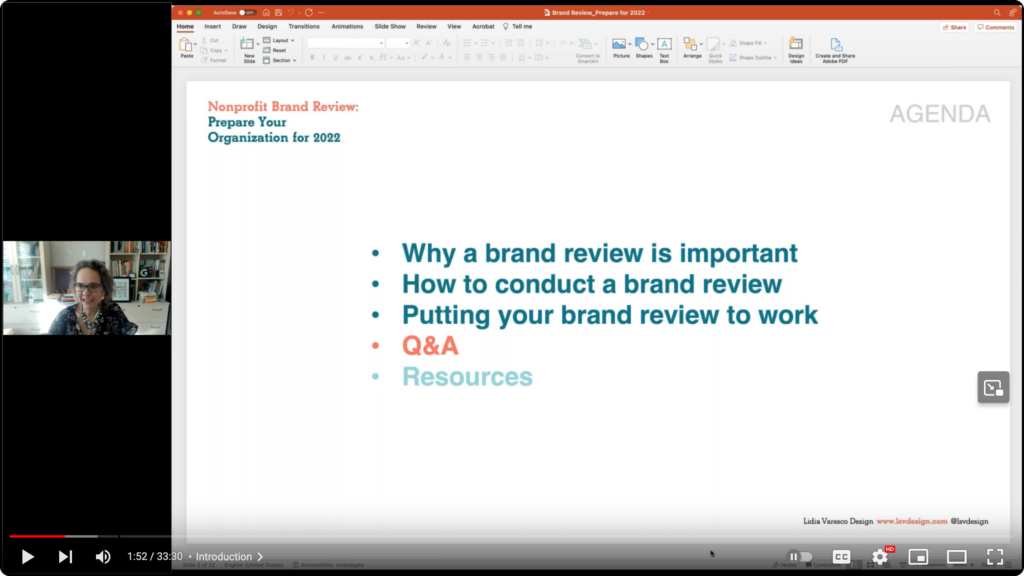 Axelson Center for Nonprofit Management
The Axelson Center for Nonprofit Management at North Park University is a Chicago-based organization that provides professional development training for nonprofit leaders.
I have been a speaker for the Axelson Center, including a past session titled Digital Branding 101.
See Axelson's upcoming webinars and events.
Classy
Classy, a fundraising platform, hosts monthly webinars featuring top nonprofit thinkers and innovators.
The Communications Board
The Communications Board hosts online workshops and courses for communications professionals and nonprofit leaders. They also host a yearly event called Comm(s) Fest, which highlights the latest topics in communications.
See The Communications Board webinars and courses
I am a speaker and course instructor for The Communications Board, participating in Comm(s) Fest as well as a teaching 4-week course titled, Design Principles and Social Campaign Graphics.
iWave
iWave, a fundraising platform, hosts monthly webinars on a variety of nonprofit topics.
Keela
Keela, a fundraising CRM, hosts a series of monthly webinars on a variety of topics, from donor management to fundraising to marketing.
Watch a replay of the webinars I have presented for Keela:
NeonOne
Neon One, a fundraising platform, hosts monthly webinars featuring the nonprofit sector's top experts.
Network for Good
Network for Good, a fundraising platform, hosts webinars featuring fundraising experts.
See Network for Good's webinars.
Nonprofit Hub
Nonprofit Hub curates nonprofit content, events, and experiences.
Nonprofit Learning Lab
Nonprofit Learning Lab trains leaders in the nonprofit sector, offering daily online nonprofit training on facilitation, fundraising, strategic planning, communications, volunteer management, and free resources to help you lead your organization.
See Nonprofit Learning Lab's webinars.
The Nonprofit Show
The Nonprofit Show is a live daily show from The American Nonprofit Academy, featuring current and relevant topics.
See The Nonprofit Show's schedule.
Nonprofit Web Advisor
Nonprofit Web Advisor provides live and on-demand training webinars for nonprofit professionals.
See Nonprofit Web Advisor's webinars.
I have been a featured instructor for Nonprofit Web Advisor.
Qgiv
Qgiv, a fundraising platform, features fundraising webinars and virtual workshops for nonprofit, educational, and faith-based organizations.
Webinars and other online training allow you to learn something new—but don't forget to take it back to the office, share it with your team, and put it into practice.
Is your organization not on the list? Send me a note and I'll add it! 
---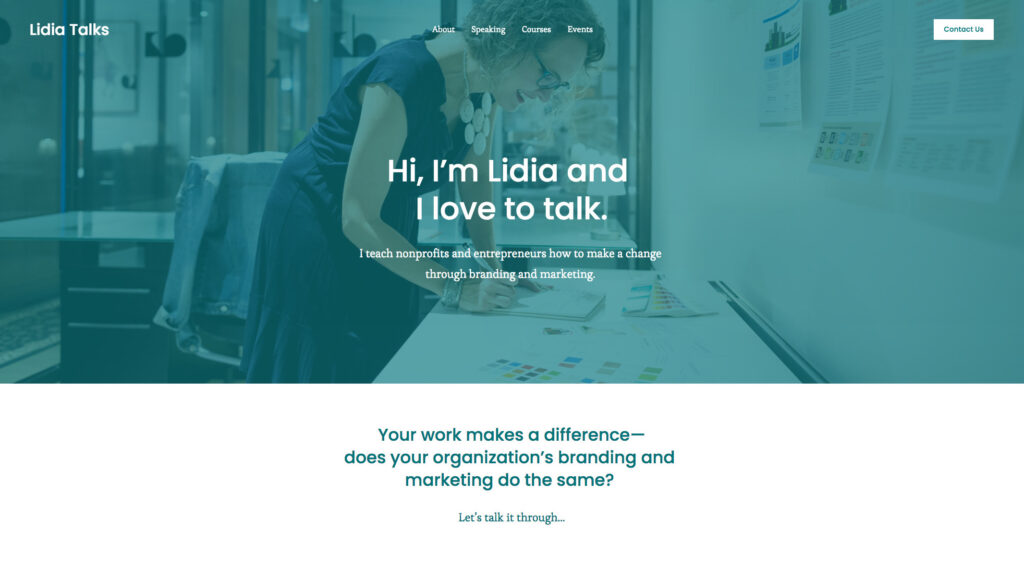 See my upcoming nonprofit branding and marketing talks and courses.
---
Want more branding and marketing tips and resources for your nonprofit, association, or other mission-focused organization? Join my monthly email list—plus get my free Nonprofit Branding Checklist.