New Website, Same Lidia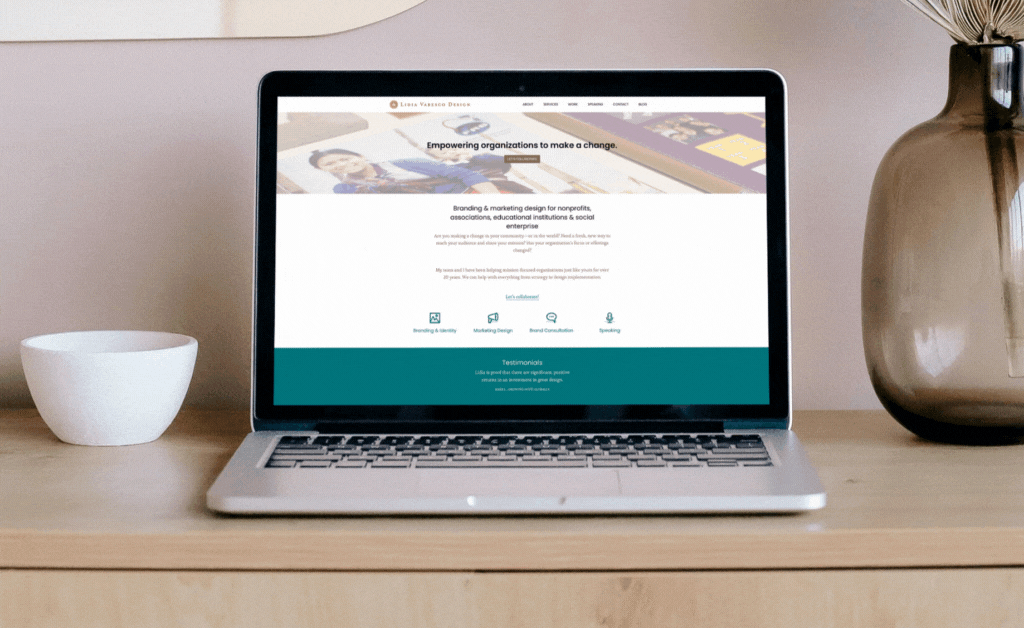 I'm thrilled to announce the launch of my new website and blog at lsvdesign.com! My new website makes it easier to find your way around, while getting to know me and my work.
Learn About My Work and Process
My new website is much easier to navigate: want to see examples of my work? Know where and when I'm speaking? Or simply contact me with a question? Links to all of these can be found easily on the home page.
You can also get an inside look into my services—which have expanded to include brand consultations—as well as my strategy and design process.
See How I've Helped Clients
My work is now shown as client case studies to see the bigger picture of how I helped my clients express their mission and achieve their goals. This makes it easier to see how I can help your organization with similar challenges.
Get Branding Insights for Your Organization
Along with a new look and feel for my website, I'm excited to launch my new and improved blog—focused on making branding knowledge more accessible to nonprofits, associations and higher education.
I'm updating the blog regularly, including sharing content and resources from my recent talks. And I've also updated and consolidated past blogs to make them more relevant and easier to read.
Never miss a new blog by subscribing to my monthly newsletter. You'll also stay on top of my speaking engagements and get the latest branding and marketing resources and insights to keep your organization up-to-date and on-brand.
There are a few things that might look a little different around here, but rest assured, it's the same Lidia you've come to know and love! Come on over…and stay awhile.  
And a major shoutout to my web development partners at GooseWorks who helped me bring this website to life after I faced multiple challenges, not to mention both of us weathering a pandemic and remote learning.
---
Get Smart With your Branding
Want more branding and marketing tips and resources for your nonprofit, association, or other mission-focused organization? Join my monthly email list—plus get my free Nonprofit Branding Checklist.