A to Z of Social Media Marketing: V is for Value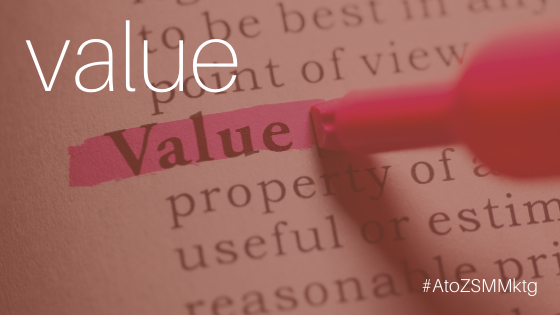 Value

In marketing and sales, it's said that you must add value before you sell, i.e. don't pitch someone before they are ready.
The same concept applies to social media—and it might be even more important here because the interactions are so personal and immediate. Let your audience get to know you before you make your ask.

Some ways to add value is by sharing stories, statistics, tips, opportunities or resources that are unique to your organization. You can also provide value by responding to questions or concerns in a timely manner. Or you can provide a forum or community for people to meet and engage.