I Didn't Check Email on Vacation—and You Shouldn't Either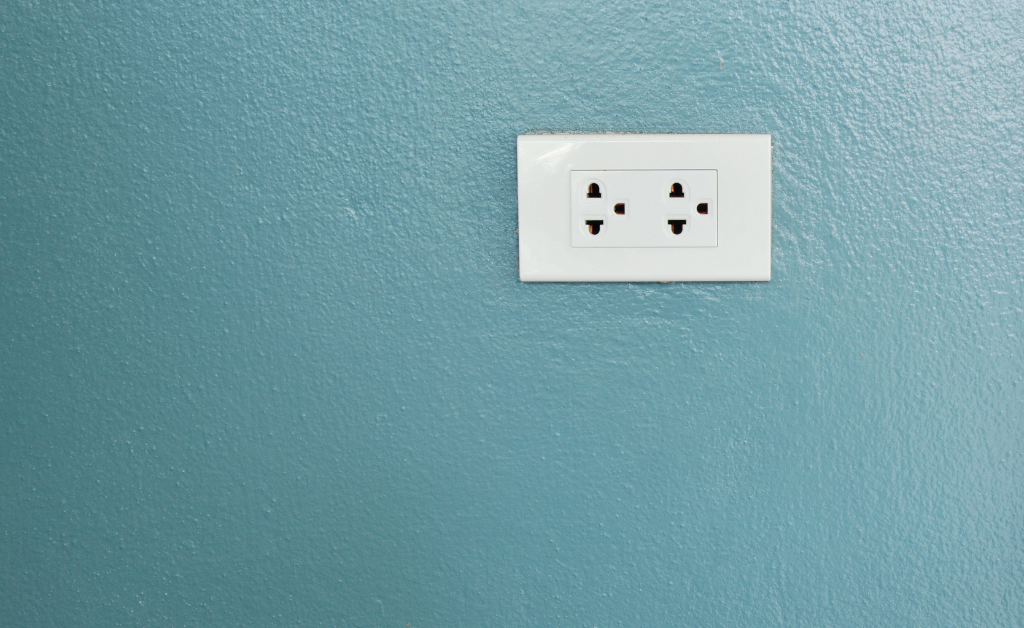 A few years ago, I went on vacation with my family and decided to do something I hadn't done in several years: completely unplug.
Cutting the (digital) cord isn't easy
During the 20+ years I've been in business, I had developed a habit of bringing my laptop on vacation—either to finish up a late or last-minute project or "just in case." Even if I didn't have projects going on, I inevitably ended up checking my work email—"just in case."
As a small business owner, I know my clients are counting on me so it's a little scary to completely step away from my work life: "What if something comes up?," "What if someone needs me to solve a problem?" and especially, "What if the most amazing opportunity of my business life comes up and I miss it?"
However, once we got to our tropical destination, I had a realization: I didn't have any outstanding projects, my clients knew I was out for a week (and I assume didn't expect me to stay in touch)—why did I even need to check my email?
The benefits of a digital detox
As a heavy email and social media user—and honestly, feeling a little burned out on it lately—the thought of taking a "digital detox" appealed to me. As this New York Times post about how not to let your phone ruin your vacation points out, "What is the best thing that could be waiting for you? At the very least, checking your phone will distract you. And if you find bad news waiting for you, it can ruin your day."
The post goes on to say, "Mentally and physically, we can't be two places at once. So every time you turn your attention to your phone, you are turning your attention away from everything else." Which in my case were my family, palm trees and a beach across the street. So the laptop stayed off and phone was relegated to photos, daily journaling, and the occasional Instagram post (old habits die hard!)
Also, checking your work email can affect your partner's mood. According to this study on email inclivity, people transmit their inbox-related stress onto their partner. Kind of a vacation buzzkill, right?
And lucky for parents, kids are a natural deterrent to our digital devices. Our son has a habit of saying, "Put your phone down and play with me!" And I totally agree with Arianna Huffington's thoughts on the subject: "Having children was the best possible antidote to my workaholic 'always on' tendencies. It gave me perspective and the ability to be more detached from the inevitable ups and downs of work life."
Vacations can keep you healthy—and wealthy
According to Project Time Off's State of American Vacation 2018, more than half of Americans are still not using all the vacation time they earn. Many people admit skipping vacation days due to workload or fears of appearing less productive than coworkers.
However, not using those vacation days can actually hold you back: According to Project Time Off's study, more than 50% of people who use their vacation days to travel reported receiving a promotion in the last two years compared to those who use some or none of their time to travel.
We need a new way of defining work success
In Arianna Huffington's book Thrive: The Third Metric to Redefining Success and Creating a Life of Well-Being, Wisdom, and Wonder, she makes a case for redefining success in our society. She emphasizes that success shouldn't be defined by working long hours or not taking any vacation time (hear, hear from working moms everywhere!)
Huffington says, "For far too many of us, vacations often serve only to amplify our stress and busyness and desire to do and accomplish—with our smartphones keeping us fully connected to the world we've ostensibly left behind. We all know the feeling of coming back from a vacation more drained than when we set off."
According to a study by Fierce Inc, half of all employees check in with the office while on vacation, with 13 percent checking in daily. How's that for a nice, relaxing vacation?
As psychologist Karen Horneffer-Ginter says in Thrive, "Stress is bad for us, yet we wear it as a badge of honor. It is seen as a socially desirable thing to be overworking. We don't seem to have the same respect for people who work a 40-hour week." Huffington adds: "This kind of thinking feeds on itself, creating a downward bad habit spiral."
So, what happened when I didn't check email for a week?
Well, here's what didn't happen: Nothing alarming came up. There weren't any problems that needed to be solved. I didn't miss out on any amazing opportunities. Basically, the world carried on without me. (What? How dare it?)
Here's what did happen: I was especially relaxed. I slept well. I was not distracted. I was focused on my family. I stopped and really noticed the beautiful environment around me. I was not pulled into other people's problems. I didn't feel like I had to find solutions. I spent time sketching, playing kids' games, reading magazines, and journaling.
Cindi Leive, former Editor-in-chief of Glamour and Self, also did a one-week "digital detox" and she describes exactly how I felt upon returning home: "We returned from vacation slightly less informed but slightly more blissed out, and more likely to stay Zen in annoying situations because of the little digital detox."
And Lori Leibovich's post about her vacation "digital diet" also echoes how I felt on vacation once I set aside the digital distractions: "It felt exhilarating to use my hands for digging tunnels in the sand and turning the pages of a novel instead of just for tapping away on a screen. For the first time in I don't know how long, I was really seeing my kids. And they were relishing being seen." Even if you don't have kids, don't you owe this to your vacation companions?
Zen and again?
So, have I done a vacation digital detox again? Yes—I've been doing it ever since. Do I think everyone should ditch email on vacation? Most definitely.
However, I will say there was one negative in the experience: 1,239 emails to go through upon my return to the office. (Which put a bit of a damper on the post-vacation relaxation feeling!)
---
Get Smart With your Branding
Want more branding and marketing tips and resources for your nonprofit, association, or other mission-focused organization? Join my monthly email list—plus get my free Nonprofit Branding Checklist.